Go back
HEI & VET engagement: EARLALL at #EURegionsWeek, day 1
12/10/2020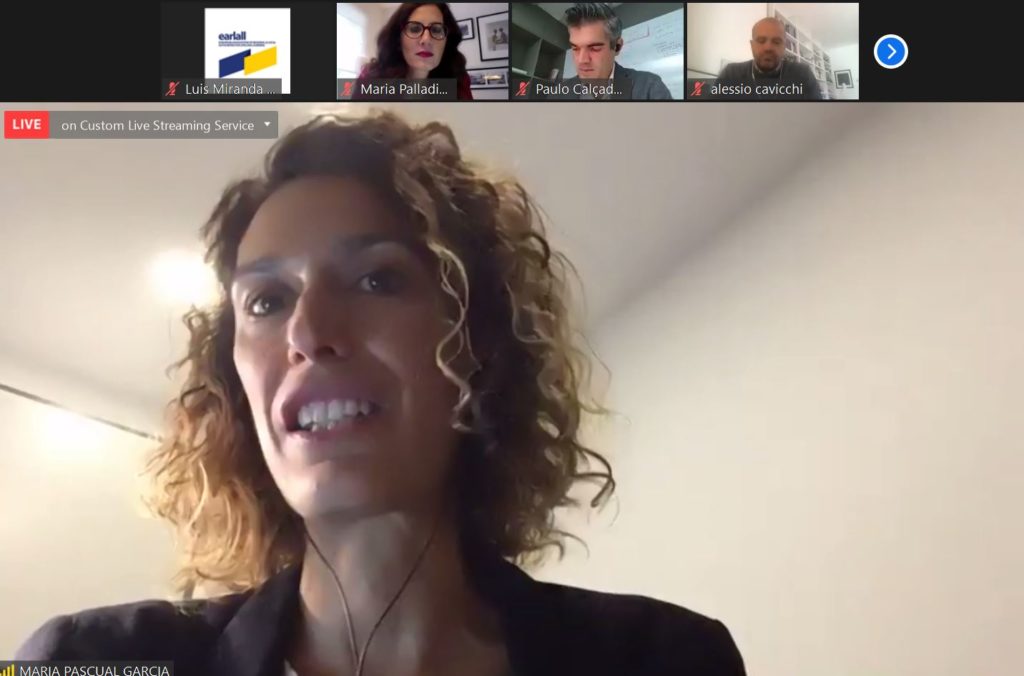 EARLALL joined forces with Porto Business School to host a joint event on the occasion of the European Week of Regions and Cities 2020. An online workshop held on 6 October introduced strategies for multi-stakeholder cooperation in fostering higher education institutions' (HEI) and vocational education and training's (VET) engagement with regional development, and vice-versa. Presentations by representatives from Porto Business School, Barcelona Chamber of Commerce, ESOZ Chomutov and the University of Macerata were followed by a paneltr discussion.
Participants were welcomed by Rui Coutinho, Executive Director, Innovation & Growth, Porto Business School. He introduced UCITYLAB, Univercity Action Lab, a project aimed at linking European universities with their urban stakeholders to jointly address societal challenges. This goal shall be achieved by developing social and environmental responsibility, innovative mindset and social entrepreneurship skills among university students through the provision of tools, knowledge and skills. He underlined the importance of the quadruple helix (academia, government, civil society, business) in accelerating the transfer of research and innovation results to regional growth.
Afterwards, the KEYMOB project was introduced by Josep Francí, Director of Territory and Professional Qualification, Barcelona Chamber of Commerce. He highlighted that "regions and territorial authorities can make use of their capacity of intervention when recognising the skills acquired during a mobility period […] and certify the acquisition of those skills to make them relevant for [students'] careers." On the practical application of the KEYMOB project outcomes, Blanka Hvozdová, ESOZ Chomutov, explained how the KEYMOB guidebook (available soon) can be implemented from a VET centres' perspective, offering higher possibilities for employment; better cooperation between companies, centres and students; and better networking.
The last project introduced was Re-ACT: Self-reflection tools for Smart Universities Acting Regionally. Alessio Cavicchi, Professor at the University of Macerata, explained the experience of his institution and the Marche Region in fostering civic engagement at local and international level. He also illustrated the role of universities' engagement through other examples, such as the Wine Lab and the HEInnovate projects.
Lastly, a round table moderated by Maria Palladino, European Commission, DG EAC, allowed reflection on multi-actor cooperation and role of regions in education engagement. Workshop speakers were joined by Maria Pascual, Head of Unit of International and Cooperation Projects for VET, Department of Education of the Government of Catalonia, and Paulo Calçada, CEO, Associação Porto Digital.
| | |
| --- | --- |
| Rui Coutinho, Porto Business School | Josep Francí, Barcelona Chamber of Commerce |
Event presentations
Useful links