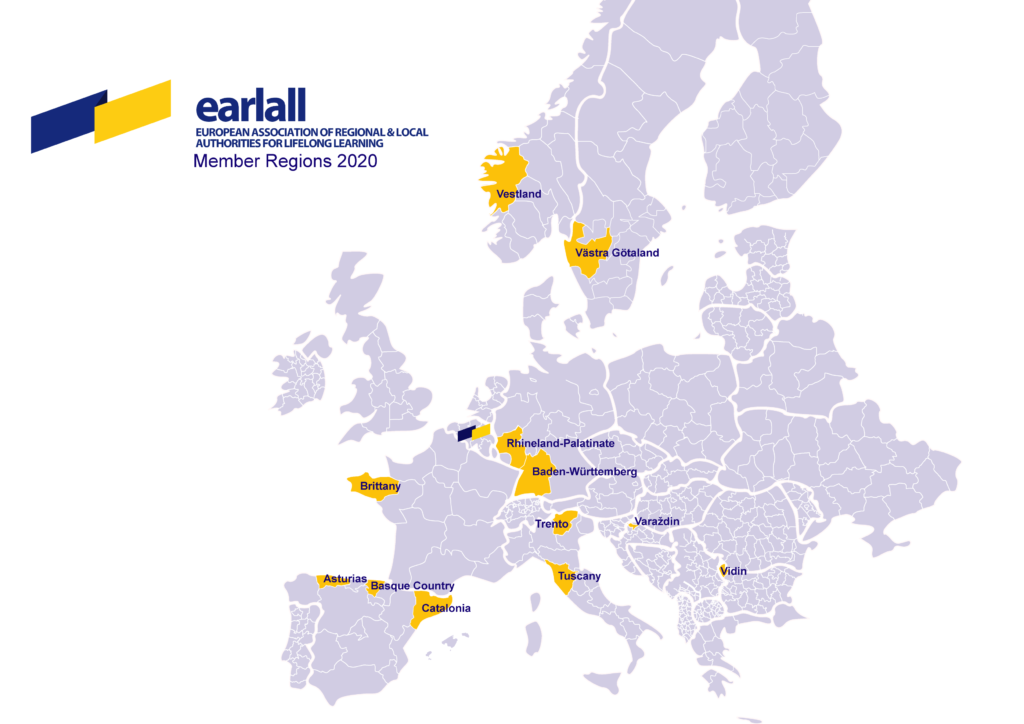 Who are we?
EARLALL is a Brussels-based network of regions aiming to contribute to EU policy-making and cooperate in projects in the field of lifelong learning. Based on the unique strengths of every region and local authority, EARLALL facilitates regional collaborations and partnerships, as well as an open and rapid exchange of knowledge in a context of trust and confidence.
The network was established in 2001 under the initiative of regional governments willing to build a solid cooperation in the field of lifelong learning. Indeed, EARLALL believes that regions and local authorities have a privileged role in designing and implementing strategies related to it, since they are in direct contact with educational institutions, the business environment and, most notably, citizens.
What do we do?
We increase and highlight the role of regions and local authorities in planning and implementing lifelong learning policies.
We contribute with our expertise to EU policy-making for lifelong learning, and pursue an active dialogue with the European institutions.
We facilitate cooperation and joint work through EU-funded projects.
We monitor and disseminate information on EU policies, programmes, and funding.
How do we do it?
Visions of excellence

Forward-looking partnerships

Life-wide learning ecosystems
12 Member Regions representing a total population of more than 40 million people.
Membership in 5 European stakeholder networks.
4 ongoing projects tackling our Member Regions' priorities.
Why do we do it?