Go back
Stride For Stride study visit in Brittany – Answering Local Skills needs
22/11/2022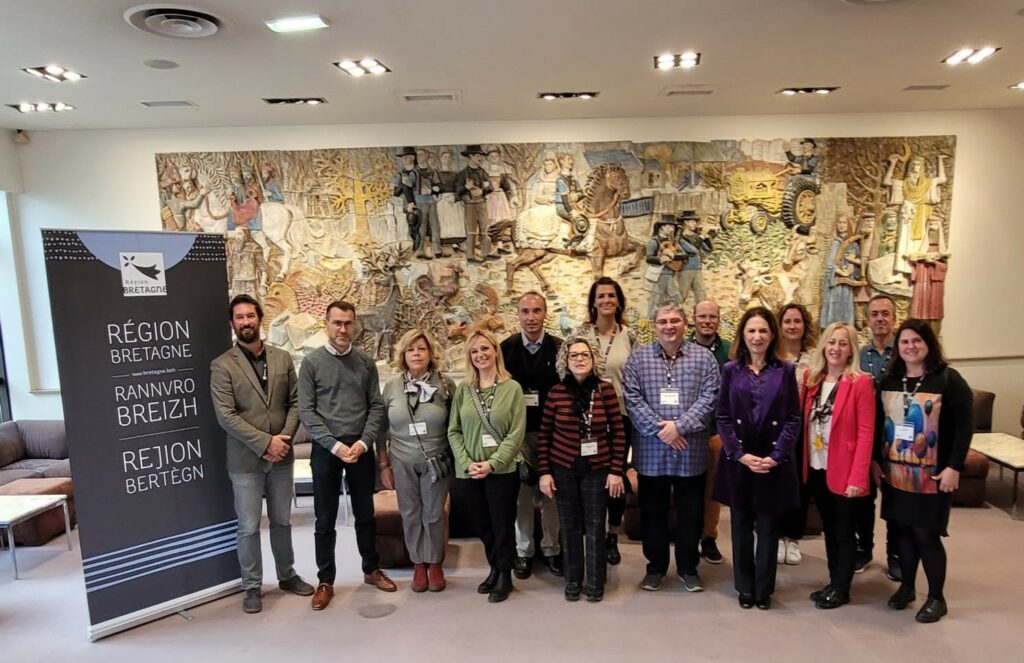 Fostering regional skills strategies
The Stride for Stride project aims to build the concept of Regional Skills Ecosystems, ensuring regions align their education and training provision with regional smart specialisation strategies (S3). Within the scope of the Stride for Stride project, Brittany Region, the project partners' leader, hosted the second in-person study visit from 8 to 10 November, organising tours of local examples and information-sharing sessions around the theme of 'Answering Local Skills Needs'.
On the first day, participants from Croatia, Spain, Norway, Italy, and Belgium were welcomed in Rennes by Ms. Forough Dadkhah, Vice President for employment, training, and guidance, and Mr. Olivier Gaudin, Head of Employment at the Regional Council of Brittany. The opening was followed by a presentation from MVGroup regarding digital inclusiveness and training support for businesses and people in the region.
Study visits to innovative schools and enterprises
On 9 November, project partners travelled to Saint-Malo to tour the Malpertuis secondary school – a part of the GRETA network – where they were welcomed by Headteacher Gaël Boissiere and his team. Partners had the opportunity to learn about how schools and training providers work together with local businesses to provide individuals and workers with skills requested by the industry.
Mr. Basile Ricquier, co-founder of 3DTex, presented about his company as an example where employees are recruited according to their motivation and attitude, and not to their experience in the sector.
Discovering local governance models
Mrs. Carole Le Bechec, deputy of Saint-Malo at the Regional Council of Brittany and member of the Environment Territorial Committee, shared with the participants her role on the local level. The Employment Territorial Committee is key to identifying skills needed, supporting companies with the recruitment of staff, and adapting the training offer, among others.
Mrs. Le Bechee also stressed the importance of international cooperation through networks such as EARLALL to share experiences and advocate for the challenges at the regional and local levels.
Imagining alternative working spaces
On 10 November, partners discovered 'third places' by visiting La Canopée, a co-working and multi-functional space that responds to the phenomena of hybridisation: economic sectors, people, and professions together under the same roof. They develop initiatives to improve the attractiveness of the local territory; support employment; recruitment; and train and accompany people in the digital transition.
To conclude, the partners shared impressions about the lessons learnt and discussed Stride For Stride's next steps.
Read more about Stride For Stride on the project website!