Go back
Varaždin County spreads youth entrepreneurship spirit
29/06/2021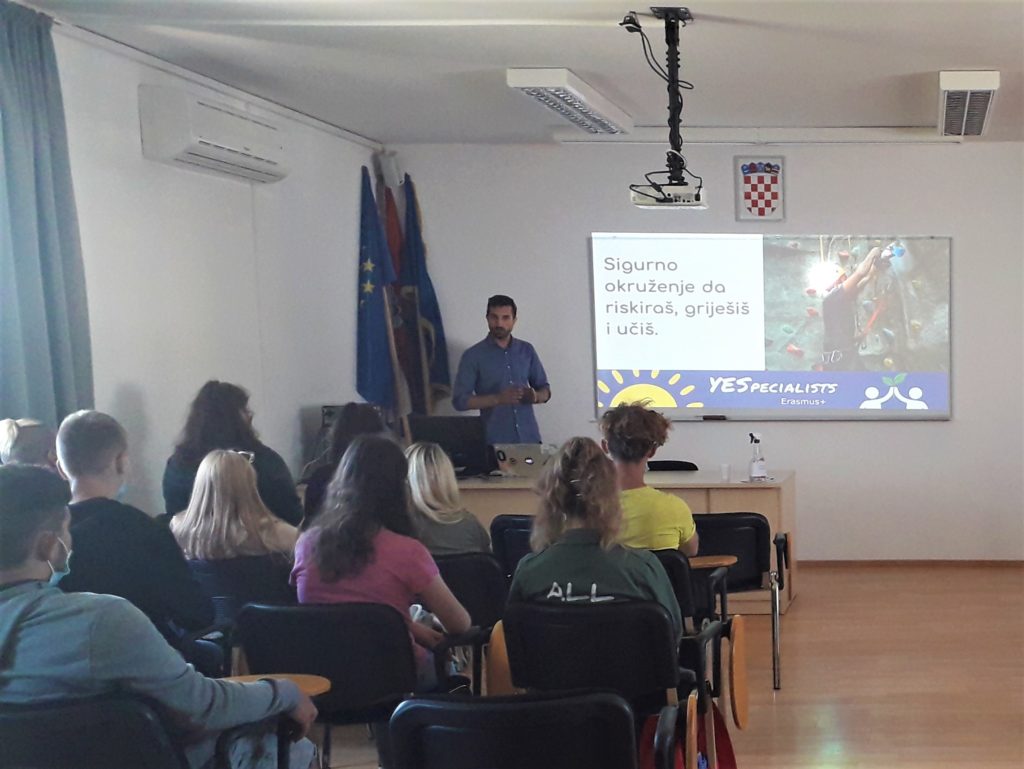 In the context of the YESpecialists project, co-funded by the Erasmus+ programme of the European Union, Varaždin County is configuring local ecosystems that promote entrepreneurial mindsets among young people in rural areas. This is done thanks to two youth workers, Igor Pičuljan and Tena Terzić, who are conducting research among youngsters and teachers at school to find their needs and form viable solutions.
Their first step was to introduce themselves to school principals and teachers who are assigned to the project to have a common ground on YESpecialists mission. They talked about what is preventing them from enabling their students to be entrepreneurs at their age and how this can be enabled. Challenges in relation to the system and law were identified, so alternative options are being explored always from a legal perspective. An initial idea might be that the school or a third party takes care of legal and tax aspects, while youngsters focus on their passion and develop it.
Then, meetings are also being held with school classes, during which YESpecialists is being introduced. The main focus of presentations are always young people and their answers to questions such as: What makes you happy? What are your plans after school? What do you want to do in life? What is missing to achieve it at home? Do you think possibilities are higher in town? Did you ever think about starting your own business? Do you know what is an ecosystem?
Key outcomes are that young people are often scared of the idea and are not able to see a straight way forward since they lack knowledge and role models. Youth worker Mr. Pičuljan explains: "I could see in their eyes a spark of hope when I was talking to them, but we need to encourage them with our frequent activities and setting small milestones which can be measured and show them results of their actions. Also, we need to connect them with role models which are good examples of successful business. Those connections need to be related to the domain to which the students belong, not putting them all in a one big basket, but rather approaching them personally with tailored programmes. It is up to us to be wise and see which ones can be in a same group because they are sharing the same professional field but they are not covering the same topic."
In order to better connect with young people in the area, a Facebook page and an Instagram account have been created (in Croatian) so that they can follow updated information and actions. During the next school year (2021-2022), individual meetings will be held with students to form a plan of actions in which some light yet measurable milestones can be set in order to increase motivation. The ultimate goal is to fuel their passion.
Useful links
With the support of Varaždin County.
Pictures: Varaždin County.