Go back
NEETs For NEETs: Learning, Teaching and Training in Borås, Sweden
09/05/2023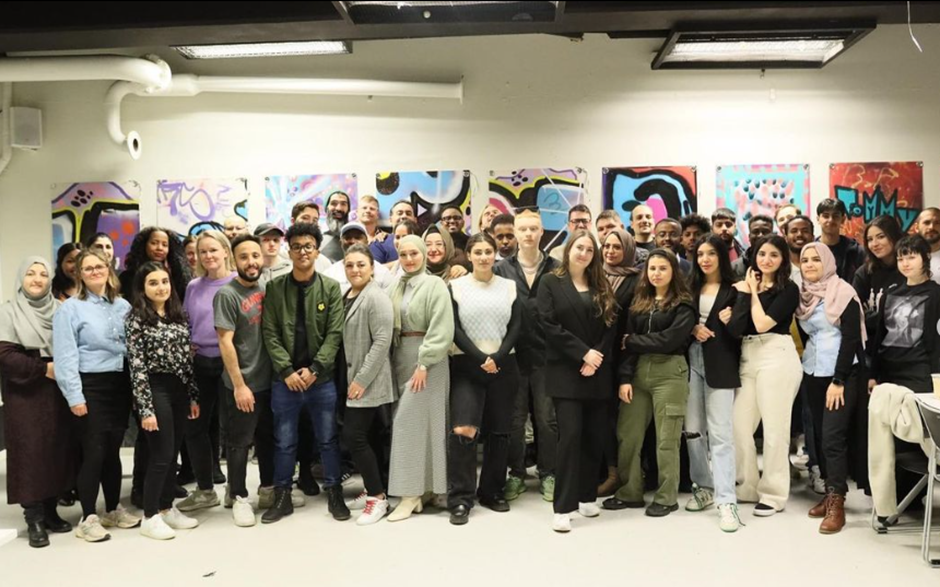 From April 25-27, the NEETs For NEETs project carried out the second Learning, Teaching and Training Activity in Borås, Sweden. The two-day training event, hosted by Borås Stad, was part of the project that seeks to foster co-creation and empower young people Not in Employment, Education or Training (NEETs). NEETs For NEETs is led by EARLALL member Region Västra Götaland, in consortium with Volkshochschulverband Baden-Württemberg, Save the Children Sweden, Oslo Adult Education Rosenhof, NAV Bjerke (Norway), Borås Stad, the City of Stuttgart, EARLALL and the Support Group Network.
Over the three days, youth invited by the NEETs For NEETs partner organisations organised different workshops to 'train the trainers' on the various training tools that they had learnt about throughout the project. On April 25, youth for VGR Folk High School led a storytelling session, involving a short film screening of an interview between Jonas Abrahamsson and Alexander Eriksson (a young person engaged in activities carried out by the folk high school administration of Region Västra Götaland). The film depicts Alexander's difficulties in feeling understood in wider society, using techniques of effective storytelling as a communication tool. This was followed by a session on Forum Theatre by youth from Rosenhof Adult Education.
On April 26, parallel sessions with youth from Sweden, Norway and Germany were held. Youths from each of the project partners presented one of the six tools that have been the methodological foundation of the NEETs for NEETs model. For example, the Support Group Network presented the Strategic Planning tool; VHS Stuttgart on interculturality and Region Västra Götaland on Forum Theatre and Olso VO Rosenhof on Co-Creation.
On 27 April, all staff members and youths took part in a workshop on Co-Creativity. Discussions centred around how to maximise the impact of the training days and how the tools learnt could be used to ensure activities were attractive and inclusive for youths. Youths themselves presented on these topics and sparked discussion among all participants. It was an excellent session to ensure that the impact of the training days went beyond the week and that the future of the project continues to be informed by input from the youths themselves.
You can see the training days and keep up-to-date with the project on social media here and here. Moreover, during the sessions, recordings of the Forum Theatre tool were made that will be available soon as micro-films.