Go back
EXAM 4.0 partner meeting was held online
03/09/2020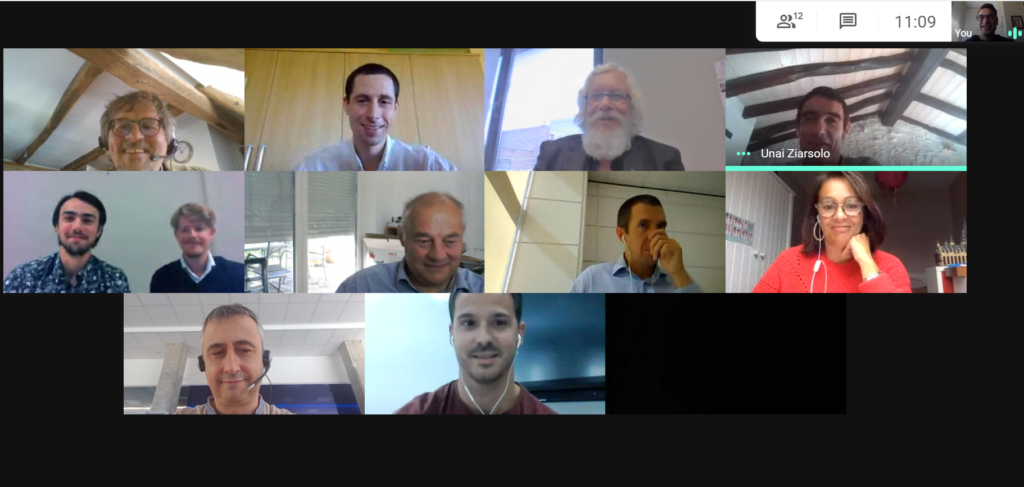 On Thursday, 3 September 2020, EXAM 4.0 (Excellence in Advanced Manufacturing 4.0) project partners met online to hold an official partner meeting of this pilot vocational excellence project, co-funded by the Erasmus+ programme under key action 2 (KA2) and led by TKNIKA, the Basque VET Applied Research Centre. Regular online meetings held in spring and summer allowed shaping up task distribution and discussing project management aspects, leading to this partner meeting during which the work so far was assessed by all project partners and next steps were agreed upon.
EXAM 4.0 partners have been working this year on the Learning Dialogues strand of the project, led by Duale Hochschule Baden-Württemberg (DHBW). This strand is aimed at analysing the state of art in the advanced manufacturing (AM) sector and its links to vocational education and training (VET), as well as producing a methodology that allows AM skills anticipation. A report is expected to be released in the last quarter of 2020, gathering the results of national surveys that have been carried out in the context of the project, as well as use cases and forecasting methods.
On another note, the Advanced Manufacturing 4.0 workshop design phase has already started, under the leadership of Curt Nicolin High School. This project strand aims at identifying the requirements that a VET centre must fulfil to be able to provide students with skills relevant for the AM Sector, focusing on emergent needs.
The EXAM 4.0 project will be introduced by the project coordinator, Iñigo Araiztegui, from TKNIKA, during a world café session organised by the European Commission's Joint Research Centre at the European Week of Regions & Cities, to take place online on 14 October 2020. The event will revolve around centres of vocational excellence and the pilot initiatives that have been funded by the Commission in the field. Registration is open until 27 September.
Useful links