Go back
EARLALL Annual Conference 2019
29/11/2019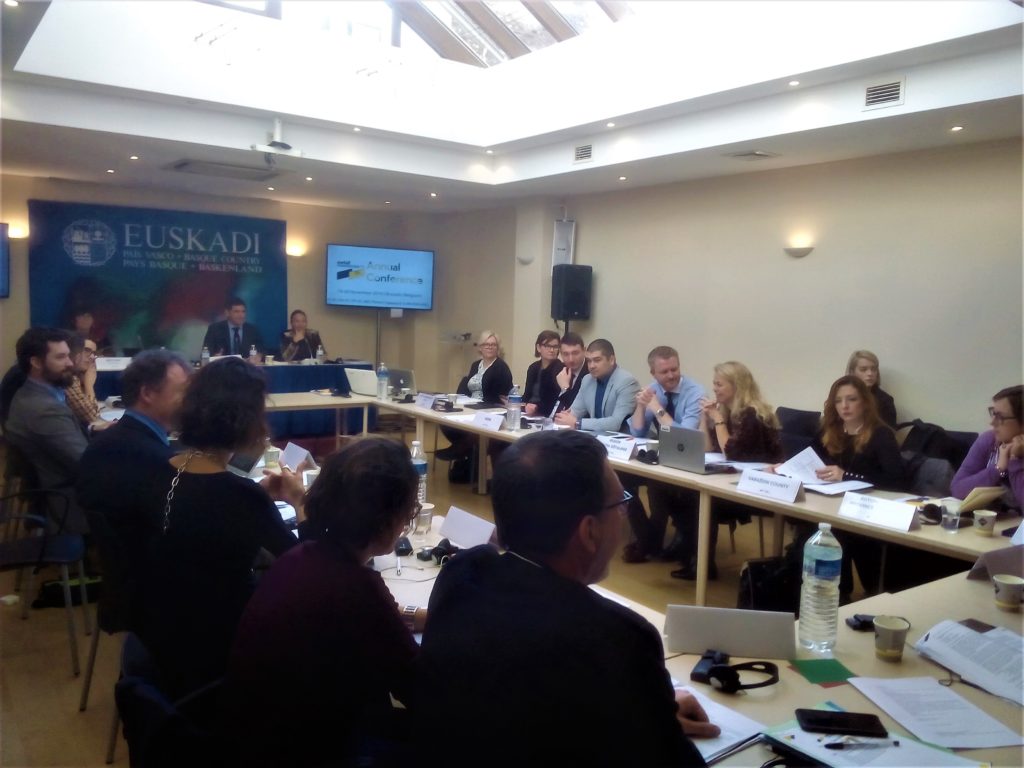 The Delegation of the Basque Country to the EU in Brussels hosted EARLALL Annual Conference 2019 on 19 and 20 November 2019. The meetings were kicked off by the final conference of the FIER project (funded by the EU and coordinated by Region Västra Götaland), which took place on Tuesday morning at the Flemish Ministry of Education — for more information, click here.
On 19 November afternoon, EARLALL Board met to assess the activities carried out by the organisation during 2019 and plan the work programme for 2020. EARLALL's activities for 2020 will be organised under six key thematic areas that will guide the network's Working Group initiatives:
Green skills for a green Europe
Skills Ecosystems and Vocational Excellence
Entrepreneurial spirit to tackle 21st century challenges
Fostering inclusive societies
Building regional capacity to attain a high level of participation in the new EU programmes post 2020
Promoting regional education systems internationally
All the information is gathered under EARLALL's Annual Report 2019 and Work Plan 2020, available here.
On Wednesday, the General Assembly met and the decisions taken by the Board were confirmed by all member regions. Furthermore, new statutes were approved, opening the network to potential associate partners who would like to strengthen their cooperation with EARLALL and its Member Regions. The General Assembly also elected unanimously a new board, composed of the Basque Country (Presidency), Brittany (Vice-presidency), Tuscany (Vice-presidency), Baden-Württemberg and Catalonia.
All Member Regions also approved the merging of the Lifelong Guidance and Ageing Societies working groups into a reinforced one under the coordination of Baden-Württemberg. Moreover, key achievements of the Integration working group were presented building on the results of the FIER project. In the afternoon, working group sessions were also organised during which key initiatives within the Mobility, Youth Policies and Skills & Labour Market working groups were discussed regarding youth entrepreneurship in rural areas and skills matching, among other topics.
Useful links