Go back
DAMAS partners meet in Barcelona for the second in-person project meeting
30/11/2022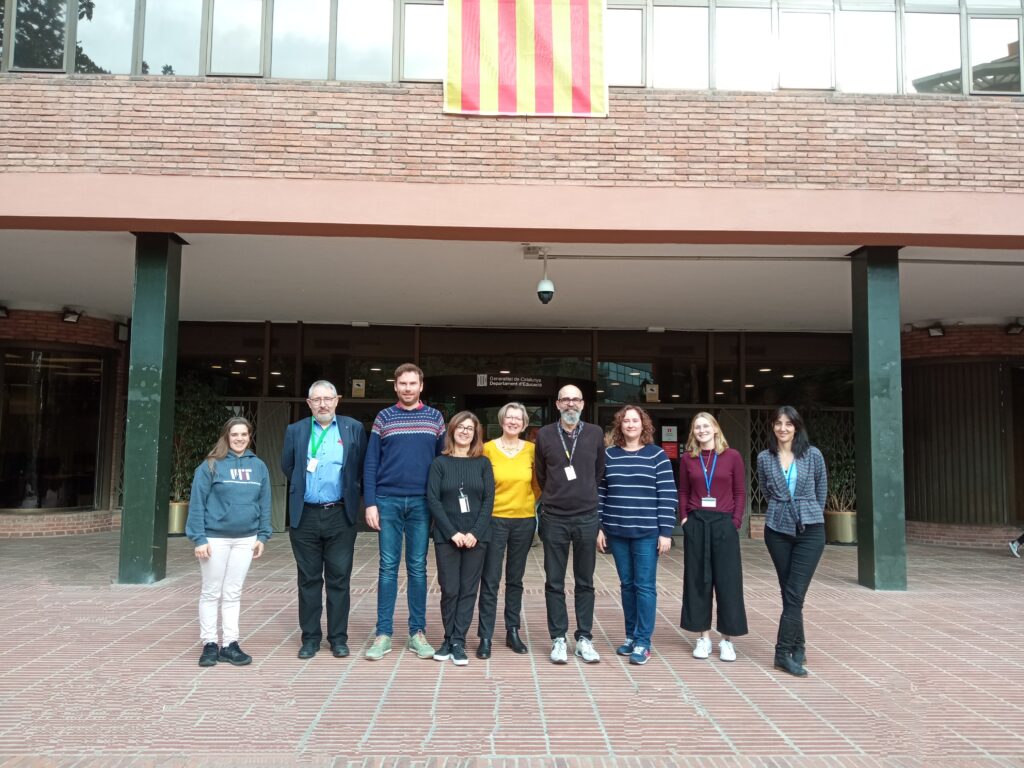 Partners of DAMAS – Digital Apprentices Mobility in the Automotive Sector – met for the second time in person at the transnational partners meeting in Barcelona (Catalonia) on 23 – 25 November 2022. The Department of Education (Catalonia, Spain) welcomed the partners from Belgium, Italy, Germany, and Sweden to discuss the next steps of the project.
Miriam Castillo, Oscar Palazon and Marta Valero Compte from the International Department of Education of the Government of Catalonia, as well as Marc Batlle, a local teacher from the VET school Torre Vicens in Lleida, kicked off the meeting by introducing how VET educational excellence functions in Catalonia today to partners.
On the first day, partners discussed the overall status of the four intellectual outputs of the project. The next day, they presented the progress of each of these outputs. German partners presented the development of the guidelines to teachers involved in virtual mobility in VET, while Italian partners presented the pilot Moodle for trainers in the automotive sector.
Partners also planned the upcoming Learning Teacher Training Activity from March 20-24 2023 in Fano, Italy. Each partner will invite five participants to the training, to learn about the content of the Moodle and how to implement the toolkit into the classroom and their educational practices.
The partners discussed the final DAMAS closing conference, to be hosted by Belgian partners at the Flemish Ministry of Education on 5 May 2023. The event will be an opportunity for stakeholders in the automotive and various other technical industries, VET, and virtual mobility pioneers to gather and discuss the intersection between virtual mobility and VET.
The partners' meeting was complimented by study site visits to the Institut Mare de Déu de la Mercè. Jesus Cuadra, the mobility coordinator at the VET school, showed partners around the institution which offers electromechanical and automotive classes, technical and performative training, small electronics training, and is the only school that offers watchmaking in Catalonia. The visit was an opportunity for partners to see the importance of internationalisation for fostering innovation in automotive and technical VET teaching.
Partners will next meet at the end of the training week in Fano in March to evaluate the activities.
The presentation from the Educational Department in Catalonia is available here