Go back
A new project "Sustainability Matrix for Adult Learning and Education" kicks off
26/09/2022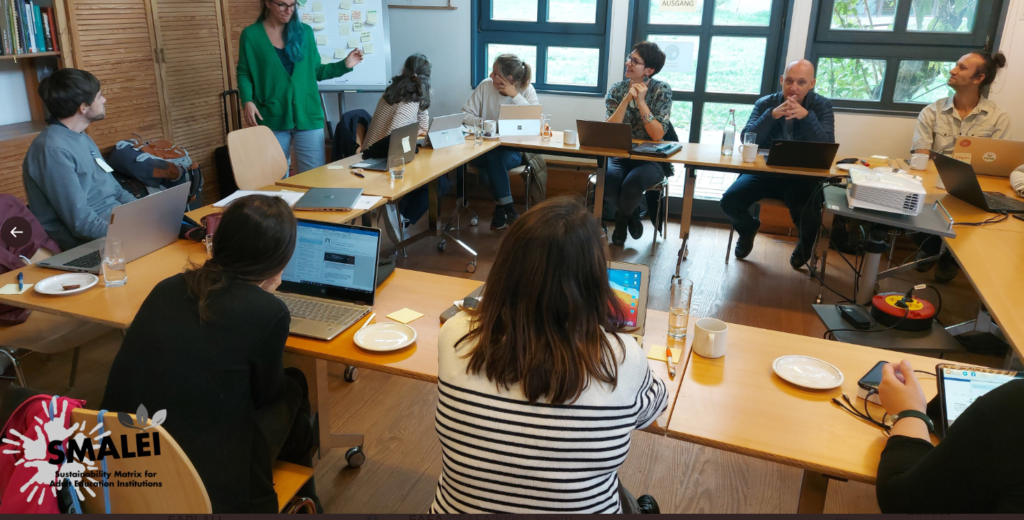 SMALEI – A Sustainability Matrix for Adult Learning and Education (ALE) co-funded Erasmus+ project kicked off on 19-20 September 2022 in Stuttgart (Germany).
The SMALEI – A Sustainability Matrix for Adult Learning and Education (ALE), coordinated by the European Association for the Education of Adults (EAEA), aims at improving the sustainability of ALE providers and organisations all over Europe and increasing their capacity to contribute to forward-looking (and sustainable) societal development. The project involves six partners European Association of Regional & Local Authorities for Lifelong Learning – EARLALL (Belgium), Basque government (Spain), Volkshochschulverband Baden-Württemberg e.V. – VHS BW (Germany), Glokala Folkbildningsföreningen (Sweden), STOP Association (Poland) and Yuva Association (Turkey).
SMALEI will raise awareness about the environmental and climate change challenges and enable ALE institutions to take concrete actions towards sustainable growth. Green competences and methodologies for ALE educators and staff will be developed to foster behavioural changes and contribute to the environmental sustainability of the European Union.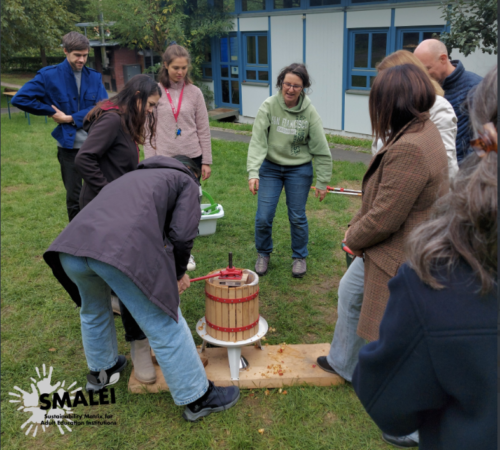 In the kick-off meeting, the host partner Volkshochschulverband Baden-Württemberg e.V. – VHS BW (Germany) gave the opportunity to participate in a Sustainable team-building activity: to make their own apple juice. Following this warm-up activity, the six project partners discussed the development of the future Sustainability Matrix for ALE. Thanks to the matrix users will be available to assess the existing conditions of sustainability aspects, hands-on tools and policy recommendations in ALE organisations. The products will be tested by all partners so that results could be transferred to other organisations and countries.
The areas addressed by the Matrix will be the following:
Environmental sustainability of the institution

Green skills of trainers and staff

Engagement of learners

Awareness-raising of & involvement of people

Partnerships for sustainability
What's more, a collection of theoretical material regarding education and sustainability, meaning environmental and green issues, will be available on the future SMALEI website.
All in all, SMALEI project will raise awareness about the importance of sustainability as many people are aware of the issue, but do not act. Therefore, SMALEI aims to motivate institutions to cooperate more with stakeholders from other sectors and take an active role in strengthening European active citizenship.
The next project meeting will be hosted by STOP in Poland in the spring of 2023.