Go back
YESpecialists presented as a good practice at VII European Mountain Convention
14/11/2022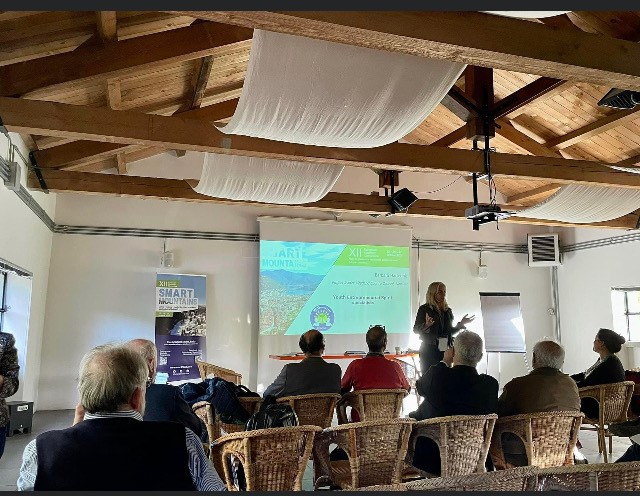 On the 26 October 2022, YESpecialist project leader Barbara Harterink (Vestland County Council) was invited to present the initiative as a best practice at the annual Euromontana conference.
Euromontana is a European association for cooperation and development of mountain comprising of regional and local authorities, organisations and research institutes. Every two years, members and stakeholders gather at the European Mountain Convention, which serves as a platform for networking and exchange of knowledge.
The topic of this year's European Mountain Convention in Italy was: «Smart mountains». As the project leader and senior advisor in Euromontana member Vestland County Council, Barbara was invited to present the YESpecialists project at the workshop: 'How to develop innovative solutions or a better quality of life in the mountains?'.
YESpecialists is a project run by Vestland County Council with five of EARLALL's partners, that aims to build local ecosystems to revitalise rural areas by boosting an engaged entrepreneurial mindset among young people. Barbara showed several good practices from the partnership and concluded with 10 key messages.
Participants in the workshop expressed how they were impressed about how far the YESpecialists partners have come with the implementation, with one paritipant stating, 'so many concrete results, after only two years and despite the Covid 19 pandemic!' Moreover, they expressed their inspiration from the project, particularly due to the meaningful youth involvement and local ownership in rural areas.
One of the outcomes of the project is a repository for best practices of Youth Entrepreneurship and involvement in rural areas, available here.
Read more about the YESpecialist project here
Euromontana aims to involve more people in their organisation as they seek to be the future of rural and mountain areas. With 2022 being the European Year of Youth, Euromontana recently published the report 'Being Young in a Mountain Area', available to read now.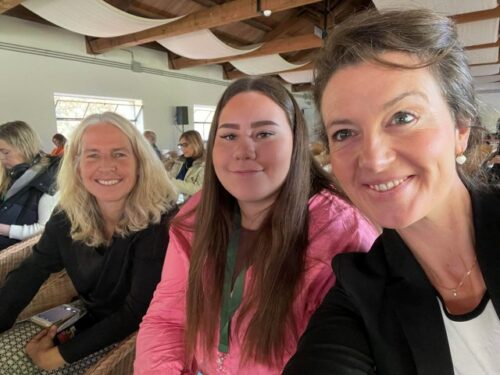 Pictured: The Vestland delegation: Vice Council Mayor Natalia Golis, Mona Brekke from Vestland Youth Council and senior adviser Barbara Harterink.