Go back
What role for regional and local authorities in the Conference on the Future of Europe?
20/07/2021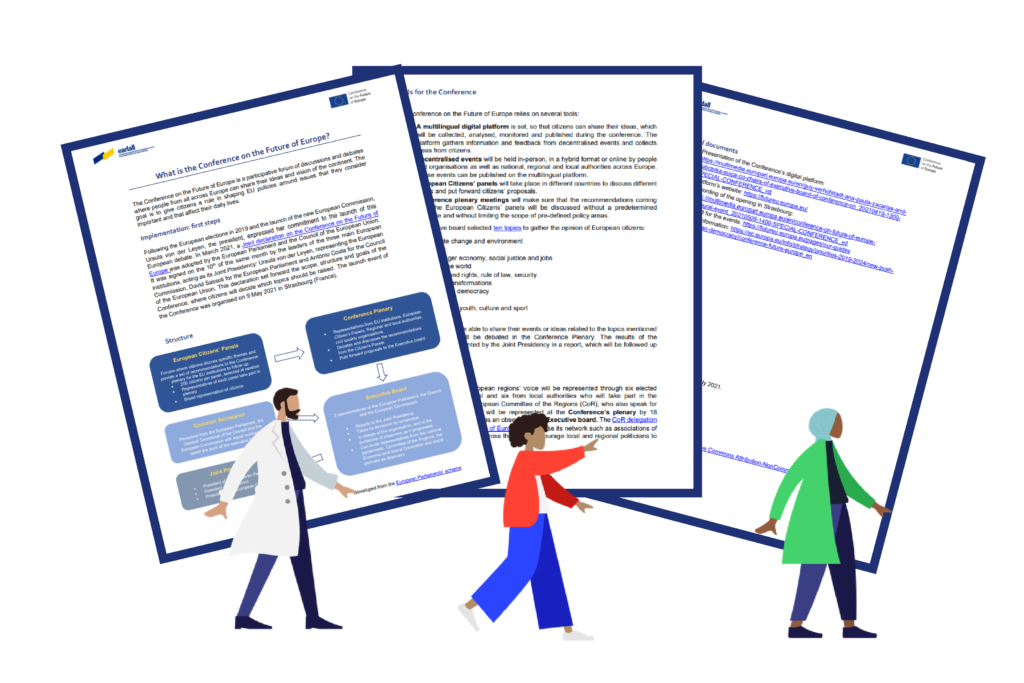 EARLALL has closely followed the development process of the Conference on the Future of Europe and has produced a factsheet about it in order to facilitate the understanding of regions' and local authorities' role in it. The Conference is organised as a participative forum of discussions and debates where people across Europe can share their ideas on the future of the continent.
Following the European elections in 2019 and the launch of the new European Commission, Ursula von der Leyen  expressed her commitment to the launch of this European debate: "People need to be at the very centre of all our policies. My wish is therefore that all Europeans will actively contribute to the Conference on the Future of Europe and play a leading role in setting the European Union's priorities. It is only together that we can build our Union of tomorrow."
During the Conference, European regions' voice will be represented through six elected representatives from regional and six from local authorities who will take part in the Conference Plenary. They will also be represented by the European Committee of the Regions (CoR), and regional and local authorities will be able to share themselves their events and ideas on the dedicated platform of the Conference. Furthermore, the CoR delegation at the Conference on the Future of Europe will mobilise its network across the EU to encourage local and regional politicians to organize citizens' debates.
Useful links
Factsheet on the Conference on the Future of Europe