Go back
VET's CLIL 2nd Partner Meeting in San Sebastian
14/06/2019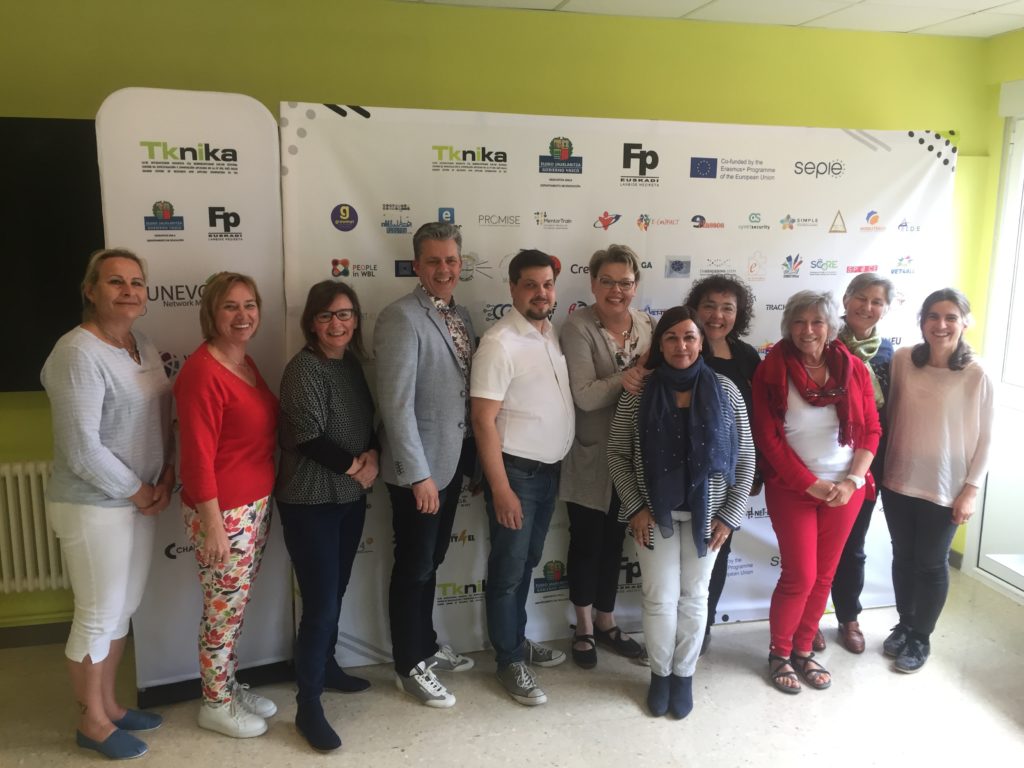 VET's CLIL project partners met in San Sebastian on 8-9 May 2019 to discuss about the next steps to be taken for the implementation of the content and language integrated learning (CLIL) model in vocational education and training (VET). This Erasmus+ KA2 project, coordinated by Provinciaal Onderwijs Vlaanderen (POV), will produce a Massive Open Online Course (MOOC) in English to help VET teachers introduce this method in their classes and create a community of CLIL professionals to boost its use.
The meeting revolved about the technicalities of the MOOC, content development and teacher engagement in partner countries. In this respect, the sense of community will be key to boost CLIL and foster the exchange of materials, ideas and impressions among teachers and education professionals.
In an effort to contextualize these actions, five reports about the situation of the CLIL methodology in the VET systems of project partners' territories will be published in the upcoming days, featuring the policy state of the art for each region/country and implementation in different sectors.
During the meeting, international partner representatives also had the chance to discover FP Euskadi's (Basque VET) challenge-based collaborative learning concept, a "disruptive methodological change to adapt students to the professional profile that the industry needs to be competitive." This methodology is based on high-performance courses and focuses on the student, with teacher teams as key factor of success.
The next transnational partner meeting will take place in Seinäjoki (Finland) on 13-14 November 2019.
Useful Links