Go back
The new NEETs for NEETs project was kicked-off
17/02/2022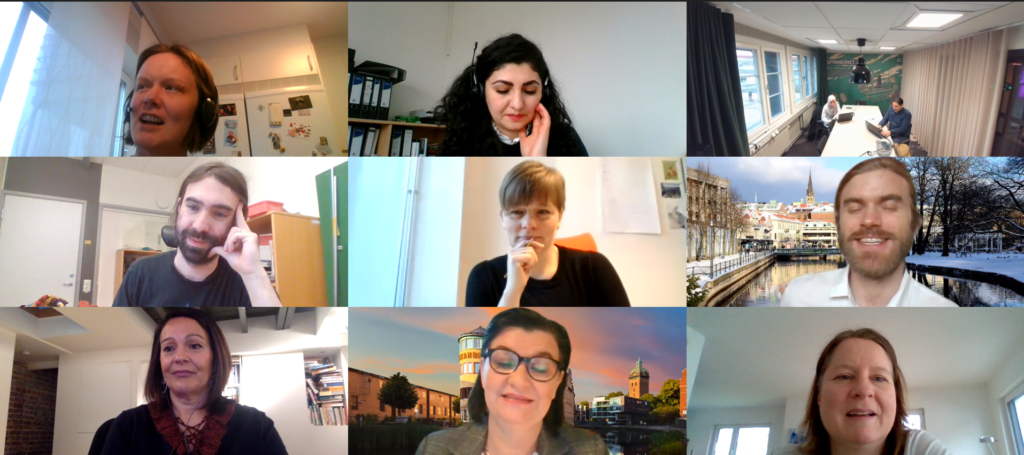 The NEETs for NEETs project, co-funded by the Erasmus+ programme (KA2) was launched by the means of an online kick-off meeting on 14 and 15 February 2022. The meeting was hosted by Region Västra Götaland (Sweden), the coordinator of the project and Borås Stad. The purpose of this meeting was for partners to get to know each other better and to explain what they were expecting from this project.
Project partners include Support Group network (a non-profit organisation initiated by refugees), Borås Municipality, the city of Stuttgart, Save the children (children's rights organisation), VHS Baden-Württemberg, Oslo Adult Education, NAV Bjerke (representing one of Oslo's district) and EARLALL.
The NEETs for NEETs project aims at improving inclusive methods to empower young adults, therefore improving the conditions of NEETs. To do so, project partners will involve Adult Educators to co-create and design trainings with and for the NEETs. Based on an existing example of good practice, the project will broaden and modify the ReAct Self-Empowerment model, developed by the organisation Support Group Network (SGN). The NEETs for NEETs project will learn from these experiences and practices, adapting them to the challenges and possibilities offered.
During these two days, project partners had the opportunity to deepen their understanding of the ReACT model and to share their expectations and fears for the years to come.