Go back
Smart Specialisation Strategies for a Regional Success: S3 Peer-Learning Workshop
21/09/2018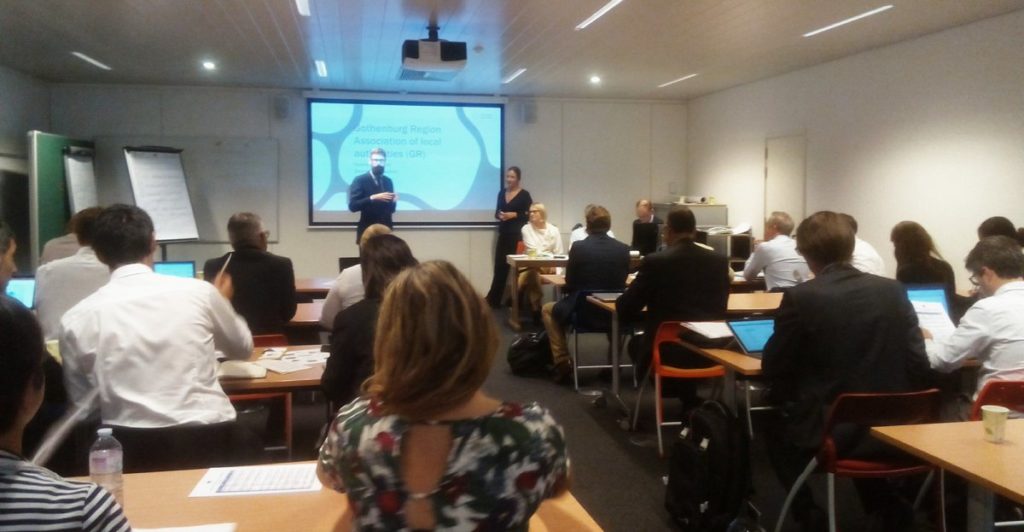 Organised by the European Commission's DG EMPL and the EU's Joint Research Centre (JRC), with an active involvement of EARLALL
Regional representatives met in Brussels last Thursday to exchange best practices related to VET (vocational education and training) and adult education's role in smart specialisation (S3) strategies. The Entrepreneurial Discovery Process (EDP) and the Centres of Vocational Excellence initiative were transversal concepts that were discussed during the session. Therefore, the workshop also counted with the participation of João Santos (Deputy Head of Unit for VET, Apprenticeships and Adult Learning at DG EMPL) and Fernando Hervás (Deputy Head of Unit at JRC).
EARLALL was represented during the opening and closing remarks by Rikardo Lamadrid (Director General for New Technologies and Advanced Learning at the Basque Vice-Ministry of VET) and Noelia Cantero (EARLALL's business manager). The organisation's member regions Basque Country and Västra Götaland, together with representatives from Lithuania, presented their regional strategies and identified strong and weak points of each other, looking for synergies and opportunities to improve their own VET and adult education systems.

Municipalities, Regional Authorities, Education Institutions and Companies: Cooperation is Key for Västra Götaland's Smart Specialisation
Västra Götaland identified priorities as students' ageing and integration of immigrants, which drive the region's plans for solving a shortage in labour almost in all sectors and a high level of unemployment among certain groups. As a result, a need for flexibility and changes at upper government levels arises as a challenge, and initiatives such as interest raising among young people and cooperation with education institutions and the private sector (with a focus on SMEs), as well as with local and regional recruitment services, are deemed crucial for the region's smart specialisation.
During the session, Göteborgs Tekniska College's programmes Digijourney (introducing actors such as "gender coaches" and "train the trainer coaches" for the transformation of knowledge into skills), Smart Factories and Flexication were presented as examples of best practices in the region, as well as the FIER (Fast-track Integration in European Regions) project, led by Västra Götaland's regional government with the participation of EARLALL. The "right mind-set" was identified as a key aspect allowing companies and people to work together, letting people "stay employable to stay employed."
The Teacher at the Core: Basque Government's Secret to Success
The Basque Country's strategic priorities for smart specialisation in the region are aligned with the EU's S3 strategy. They are rooted in the Basque Network of Science Technology and Innovation, and the IV Basque VET Plan, supported by the legal base that offers the recently approved Basque Vocational Training Law.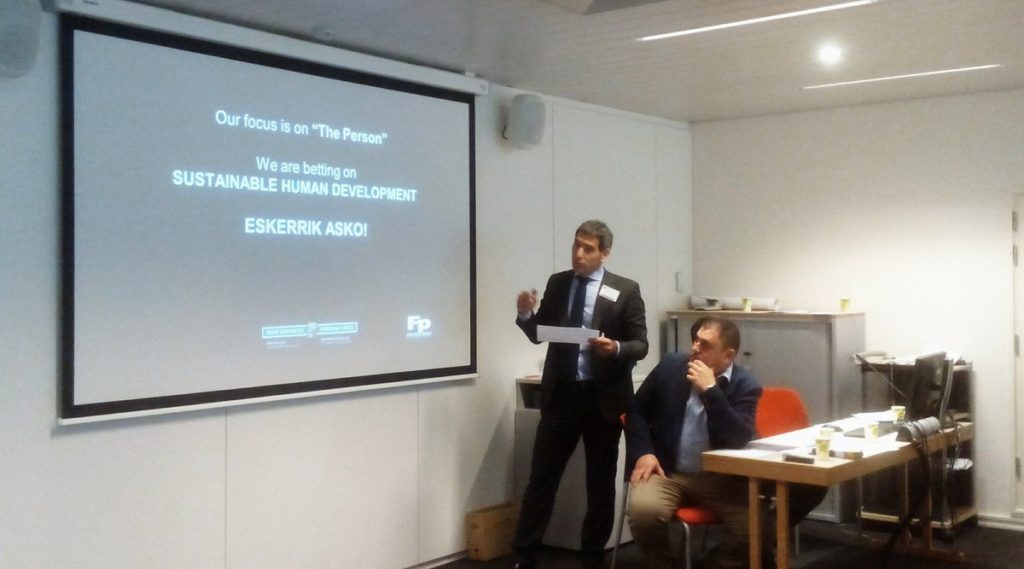 Teachers are placed at the centre of this system, connected with different levels of the government and with the private sector (mainly SMEs). A combined three-pillar model with internationalisation as a transversal factor allows a multilateral approach for the development of strategic environments (in the automotive, manufacturing and technological industries) and a positive territorial ecosystem. However, a shift in schools' paradigm is still needed: teachers should follow in-company training sessions, the gender gap must be closed (the project Engendering STEM is aimed at this objective), and simplification in decentralised governance in regard to the law-making process arises as an essential aspect for a fast implementation process.
ICT, a Key Driver for Economic Transformation in Lithuania
Lithuania has lived a 120% growth in the VET sector between 2014 and 2017. Job market research (INFOBALT, MOSTA, InvestLT) and engaged people at policy-making, industry and school levels are at the heart of the country's smart specialisation strategy. The ICT sector's boost for innovation (Akademija.IT) in cooperation with national and international companies has proved partnerships to be the core of the platform, with a demand-driven, bottom-up approach.
Looking for Inspiration: European Initiatives
At the end of the workshop, the iWATERMAP Interreg project was presented as an example of international cooperation for smart specialisation, and the first CoVE (Centres of Vocational Excellence) call was announced by João Santos, an initiative that generated a great interest among the attendants.
Useful Links