Go back
Rhineland-Palatinate: Prizes for Further Education Awarded to Outstanding Projects
07/12/2018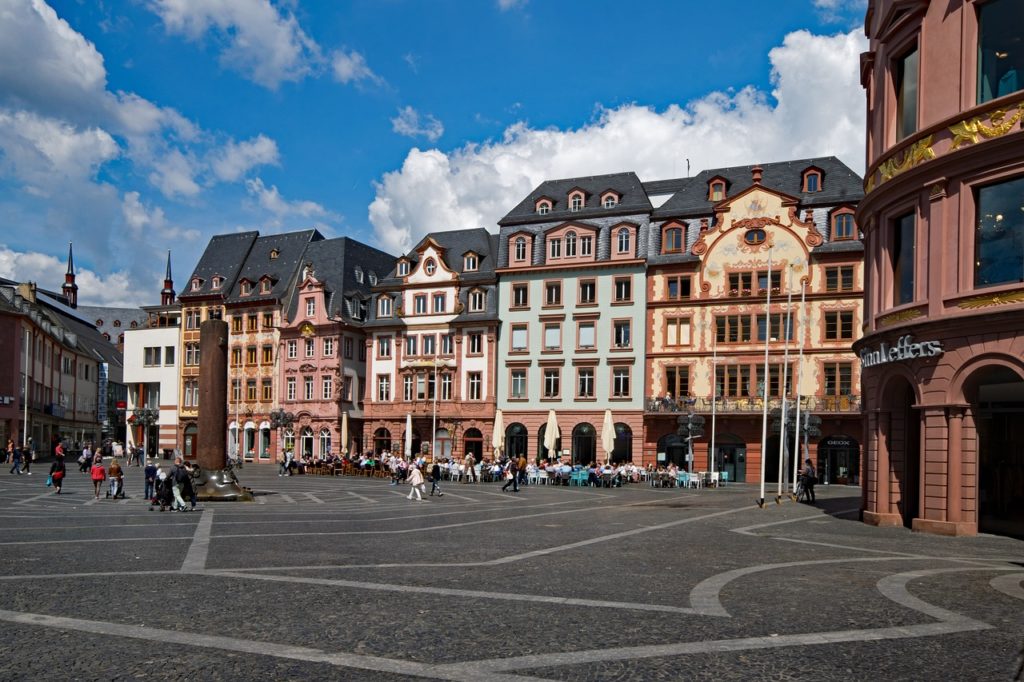 During a ceremony that took place on October 29, 2018, the Minister of Further Education and Training in Rhineland-Palatinate, Prof. Dr. Konrad Wolf, and the chairperson of the Rhineland-Palatinate State Advisory Council for Further Education and Training (Landesbeirat für Weiterbildung), Ms. Mechthild Wigger, honoured five outstanding projects with the Further Education and Training Award. Furthermore, the "MedienKompetenz Forum Südwest" foundation prize for the innovative use of media in further education was awarded once again.
Every two years, the Rhineland-Palatinate Further Education Award and the media prize are awarded to outstanding further education and training projects in Rhineland-Palatinate. The selection is carried out by a jury consisting of representatives of the science field, in-company further education and training, trade unions and the areas of volunteering in further education and media, as well as the State Advisory Council for Further Education and Training. The prizes also grant an award of 1,500 euro each.
Awards were bestowed in five categories, plus a media prize:
Innovation
A holistic and long-term qualification offer for refugees is the core of the project "Brücke in den Arbeitsmarkt – Neue Wege zur Berufsintegration von Geflüchteten" ("Bridge to the Labour Market – new ways of integrating refugees into the labour market"), implemented by ARBEIT & LEBEN gGmbH, in cooperation with the Mainzer Verkehrsgesellschaft mbH  (Mainz Traffic Company), both registered in Mainz. Target group-specific learning opportunities and good cooperation between stakeholders makes successful completion of the qualification for professional drivers in local public transport possible. 
Target-group Orientation
The goal of the project "KommZivil – Netzwerke und Projekte einer offenen Bürgergesellschaft zur Integration von Flüchtlingen entwickeln " ("KommZivil – developing networks and projects of an open civil society for the integration of refugees"), implemented by the Evangelische Landesarbeitsgemeinschaft für Erwachsenenbildung in RLP e.V. (registered in Mainz) and the Diakonisches Werk Altenkirchen (registered in the community of Altenkirchen), is to qualify both volunteers and full-time employees in refugee work in order to shape local dialogue opportunities and to strengthen civic engagement.
Networking
Informing people in Rhineland-Palatinate and beyond about causes and backgrounds of flight, migration, and engaging in dialogue processes with refugees are important objectives of the event series "Fluchtursachen kompakt" ("Flight causes in brief"), in which the Fridtjof-Nansen-Akademie für politische Bildung (registered in Ingelheim) cooperates with a large number of local network partners.
Professionalisation in Further Education
Within the project "EDREF – EDucational work with REFugees", the Katholische Erwachsenenbildung Rheinland-Pfalz, Landesarbeitsgemeinschaft e.V. (registered in Mainz) in cooperation with 8 further organisations from Germany, Austria and Sweden is supporting the transnational exchange of "best practice" examples in adult education work with refugees and others, with qualification modules for course instructors and further training for employees.
Public Relations
The project "Ich gönn mir was! – Motivationskampagne zur Teilnahme an Weiterbildung" ("Treat yourself! – motivational campaign for participation in further education") of the Volkshochschule Kaiserslautern e.V. (registered in Kaiserslautern) was also awarded a prize. This project uses social and other media to promote further education successfully. The focus is on a differentiated approach to target groups as well as on highlighting the diversity of topics in further education.
Media
The "MedienKompetenz Forum Südwest" foundation prize was awarded to the Bildungswerk of the Landessportbund Rheinland-Pfalz e.V. (registered in Mainz) for the project "OER in der Praxis – PraxisImpulse für Übungsleiterinnen und Übungsleiter" ("OER in practice. Practical Incentives for Trainers"). As part of this project, educational materials, so-called Open Educational Resources – OER, are produced, which are freely accessible on the Internet to exercise instructors in the sports sector for their own qualification or for preparing training sessions.
Rheinland Palatinate is a Member Region of EARLALL.
Useful Links