Go back
Regional apprenticeship strategies are at the core of the transition towards a green and digital Europe: EAfA conference
03/02/2021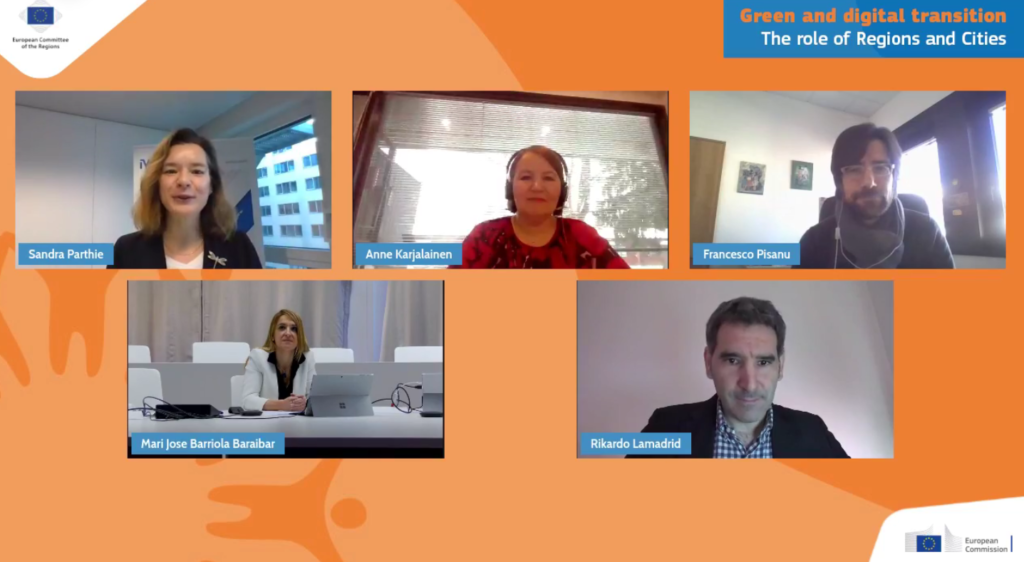 On 26 January, the "Green and digital transition: the role of regions and cities for apprenticeships" webinar was co-organised by the European Commission (European Alliance for Apprenticeships) and the European Committee of the Regions. The event welcomed speakers from two EARLALL Member Regions: the Basque Country and the Autonomous Province of Trento.
The aim of the Commission to make Europe greener and more digital needs to include apprenticeships as a key area of development. European industries require new technologies, new investments and innovation, with a renewed local approach, and people must be at their core. Furthermore, linking training provision and apprenticeships to regional smart specialization strategies will be an essential tool to thrive in this enterprise. In this context, the conference brought  to light best practices at regional and local level in supporting apprenticeships that facilitate a green and digital transition.
The event was chaired by Norbert Schöbel (Team leader, Apprenticeships, VET and Adult learning, DG EMPL) and moderated by Sandra Parthie (German Economic Institute). The speakers present for the discussion were representatives from the automotive sector, regional authorities, VET providers, and large and small companies.
Two EARLALL Member Regions took part in the discussion: the Basque Country and the Autonomous Province of Trento. Francesco Pisanu (Head of the Office for the Evaluation of Educational Policies, Department of Education and Culture at the Autonomous Province of Trento) presented the educational system in his region and the new conception of a "green personality." He highlighted the need of students to face the gap between their training and education on one side, and the social reality on the other. He stated that non-cognitive skills are a way to develop student's social identity and civic engagement.
The Basque Country was represented through the voices of Rikardo Lamadrid (Director of Technology and Advanced Learning, Basque Government Vice-Ministry of VET) and Maria Jose Barriola (Head of Unit Biosciences and Sustainability, TKNIKA – Basque VET Applied Research Centre, Basque Government). Mr. Lamadrid presented the Basque country's VET system strategy, which is aligned with European policies, such as the Green Deal. Then, Maria Jose Barriola presented the work of TKNIKA's Unit of Biosciences and Sustainability in relation to the Green Deal. The Unit has three different lines of work: the Agro-Food and Natural and Ocean Environment; Smart building and Sustainable Construction, and Environmental Health and Sustainable Bioscience.
| | | |
| --- | --- | --- |
| Francesco Pisanu | Rikardo Lamadrid | Maria Jose Barriola |
Useful links