It is within EARLALL's principles and very essential goals to raise the visibility and profile of its Member Regions and strengthen their role at European level discussions on education and training policies, bringing them closer to citizens. In continuity with 2020's year initiative "Resilient Skills Ecosystems for a Crisis-Proof Future," and celebrating its 20th Anniversary, EARLALL is launching a new overarching action for 2021 with a focus on regional capacity building and empowerment. The "Strengthening and empowering regions" initiative will lead the network's activities during 2021 and lead the way to its Annual Conference to be held in the autumn.
In a context of new European strategies and programmes recognizing the essential role of multilevel governance in the field of education and training, this action aims at facilitating regional and local authorities' access to the opportunities available. Thus, an active participation of regional and local actors will be fostered through capacity building, so that regions and local authorities have a say in:
New Erasmus+ programme (2021-2027)
Pact for Skills
European Alliance for Apprenticeships
Digital Skills and Jobs Coalition
Conference on the Future of Europe
Other EU initiatives in the field of education and training on topics such as green skills, migration, dropout prevention, and youth policies.
These objectives shall be operationalised through a set of activities that will lead to EARLALL Annual Conference 2021: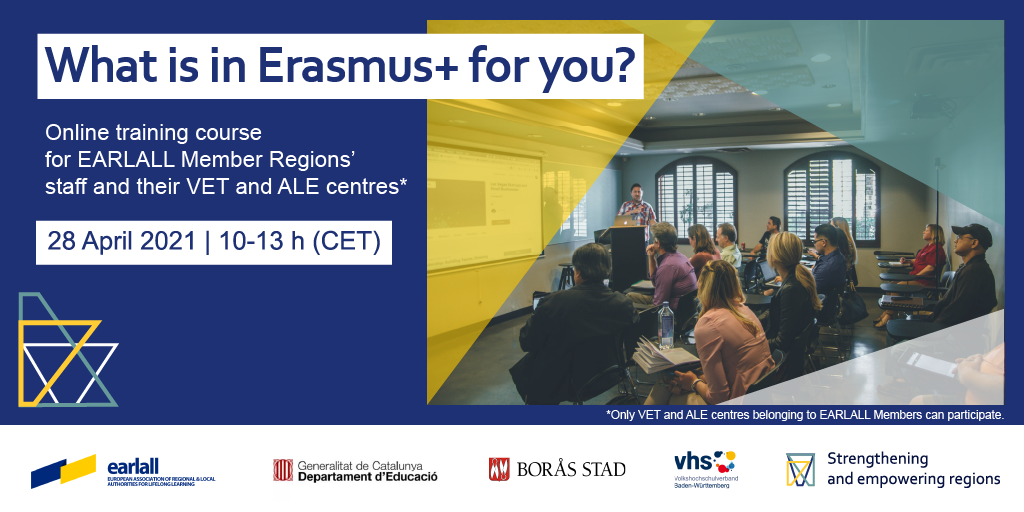 2-7 July 2021: co-organisation of the iqCampusFP#2021, hosted by Catalonia
September 2021: Training workshop for EARLALL Member Regions – EU tools
11-14 October 2021: 3 workshops at the European Week of Regions and Cities 20201
Autumn 2021: EARLALL Annual Conference 2021