Go back
EARLALL joins call to empower cities and regions in the Climate Pact and mobilise all actors towards decarbonisation
22/06/2020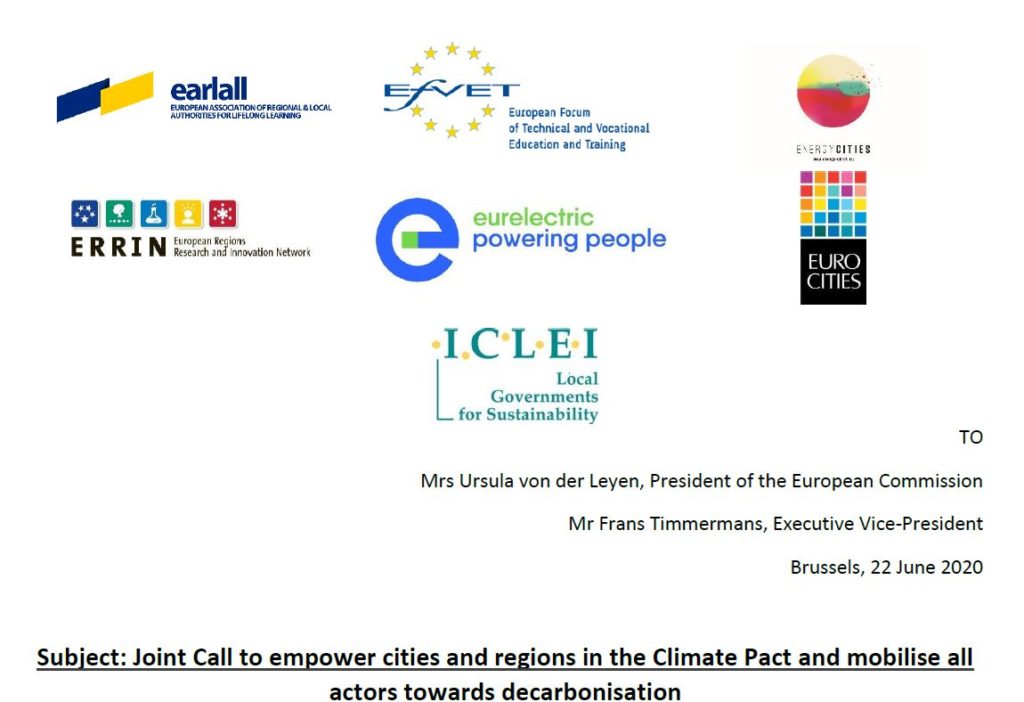 EARLALL has jointly signed a call to empower cities and regions in the Climate Pact and mobilise all actors towards decarbonisation, together with Eurelectric, EfVET, EUROCITIES, ERRIN, Energy Cities and ICLEI. Under the premise that the ongoing COVID-19 outbreak and its economic and societal impacts require to rethink the kind of economy that we wish to recover, the seven organisations encourage the European Commission and the European Parliament to swiftly design and implement the European Climate Pact, acknowledging the importance of its regional and local dimension.
Four key strands of work are proposed in order to achieve these ambitious goals:
Triggering concrete measures in cities and regions across Europe
Mobilising the whole society along the way towards climate neutrality
Building on existing initiatives
Ensuring a goal-driven Climate Pact
Two key elements to guarantee a successful implementation will be
A skilled workforce for a green industry, to be trained through a reskilling and upskilling effort that allows an efficient economic and industrial transition.
The promotion and wide acceptance of a green culture among the population, supported by education and training systems, in order to build green and resilient societies that support the transition towards a zero-net emission EU.
The full joint statement is available at Eurelectric's website.