Go back
EARLALL at the Lifelong Learning Week 2019
11/12/2019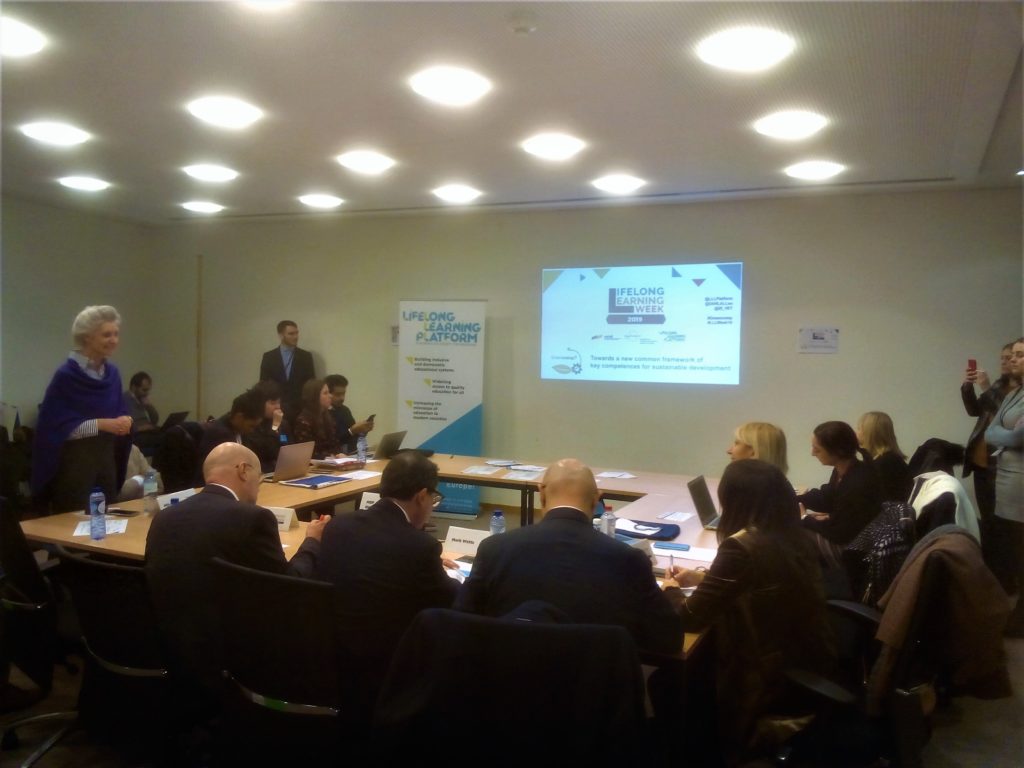 ---
"It is not just a matter of skills, we have to create a culture of green economy."

John Howarth, MEP
---
Between 2 and 6 December 2019, 17 events took place in Brussels under the umbrella of the Lifelong Learning Week, organised by the Lifelong Learning Platform. Multiple topics were on the table, such as global citizenship, green competences and inclusion, contributing to discussions about the overarching motto of the week: "Learning Democracy, Values and Participation." In the context of this initiative, EARLALL co-organised in cooperation with EfVET (European Forum of Technical and Vocational Education and Training) the event "Greencomp? Towards a new common framework of green competences" at the European Parliament on Wednesday, 4 December, and attended the presentation of the GRALE 4 report by UNESCO on Thursday, 5 December, at the Permanent Representation of Lower Saxony.
Greencomp? EARLALL and EfVET's event at the European Parliament
Hosted by MEP John Howarth, EARLALL and EfVET held a workshop at the European Parliament on 4 December to discuss the skills needed for a just green transition and the development a common framework of green competences. The event also counted on the participation of representatives from the European Commission (DG ENVIRONMENT), the European Economic and Social Committee, and the business sector. Participants were welcomed by Arja Krauchenberg (European Parents' Association and Lifelong Learning Platform).
The need of a just transition was highlighted by MEP John Howarth, who observed that Europe is late in understanding education as a lifelong learning process, a key aspect for the development of circular economy. In this sense, Noelia Cantero (EARLALL Business Manager) highlighted the urge for a European competence framework regarding climate change and sustainable development that establishes overarching standards for Member States, with a lifelong learning perspective.
The relationship between green skills and digitalisation was underlined by Jorn Verbeeck (Expert in Environment & Circular Economy at Agoria). He stated the need of inspiring examples to design new job profiles, since a "one-fits-all" solution will not serve, and called for more commitment from the macro level.
On another hand, Mark Watts (former MEP and director at LP Brussels) brought to the panel's attention the issue of skills gap in relation to the launch of the Green New Deal by the new European Commission. A horizontal perspective is needed, linking aspects such as ageing populations, political uncertainty, and social security challenges, which are all in need of a lifelong learning approach. In this sense Pavel Trantina (European Economic and Social Committee) pointed out that a mind shift is required towards the recognition of skills.
Joanna Drake (Deputy Director-General at the European Commission's DG ENVIRONMENT) touched upon the need of more implementation of existing EU regulations. The Green New Deal (to be presented on 11 December 2019 by Commissioner Ursula von der Leyen) should be also seen as a mindset with a long-term ambition as it is calls for a more coordinated policy. Regarding education for the green economy, Tatjana Babrauskienė (European Economic and Social Committee) showed her concerns about the role of mass media and public information.
The event was conceived as a first step towards a long-term vision and a joint work plan between EARLALL and EfVET for the development of a common framework of green competences.
UNESCO's GRALE 4 report presentation
On 5 December 2019, the Permanent Representation of Lower Saxony hosted the presentation of UNESCO's fourth Global Report on Adult Learning and Education (GRALE 4). This event was coorganised by the Lifelong Learning Platform and the European Association for the Education of Adults in partnership with UNESCO. The document was introduced by David Atchoarena (Director of UNESCO's Institute for Lifelong Learning), with the following key results:
Surveys conducted in 159 UNESCO Member States (out of 198).
In one third of the countries, only 5% of adults participate in adult education and learning.
The progress in policy and governance regarding adult education is insufficient.
Women participation in adult education programmes has raised but they take part to a lesser extent in those programmes related to labour-market integration. Therefore, disparities in education also contribute to disparities in the labour market.
Barriers for disadvantaged groups (older generations, rural areas, lower education attainment, people with functional diversity, migrants and refugees) remain.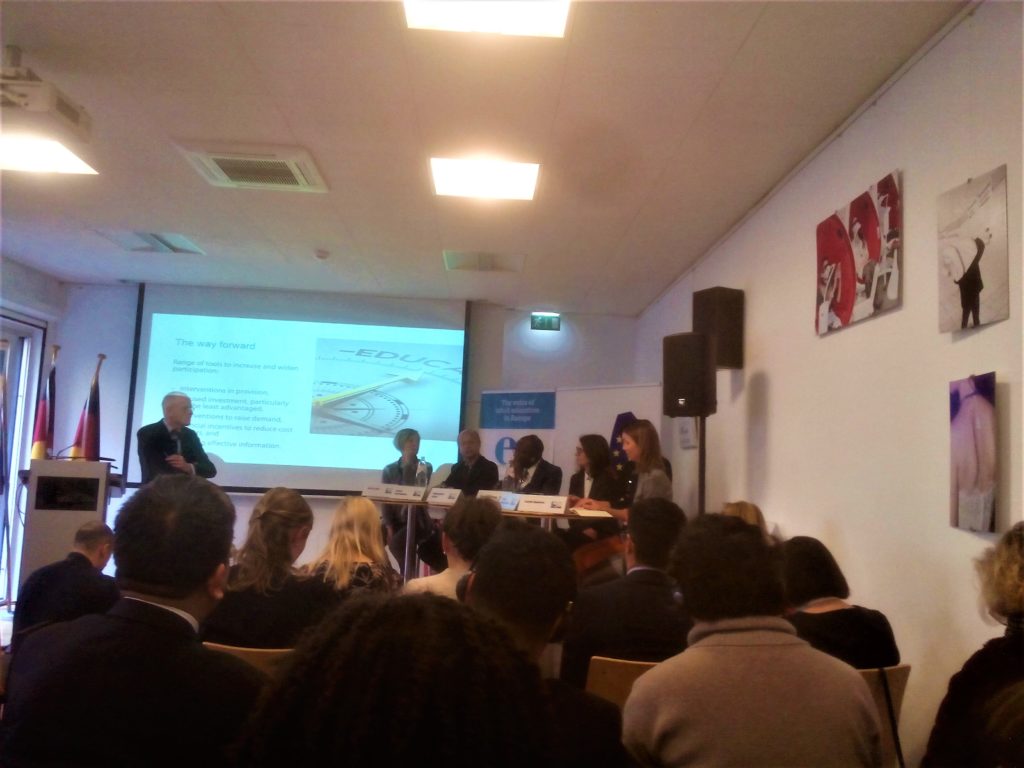 Mr. Atchoarena reminded that adult education does not look just to Sustainable Development Goal 4 (SDG4), but is key for a successful achievement of all 17 SDGs. This is why more investment is needed, along with an intersectoral approach.
The presentation was followed by a panel discussion featuring interventions by Mahougnon Kakpo (Benin's Minister for Secondary, Technical and Vocational Education and Training), Manuela Geleng (Director for Skills at European Commission's DG EMPL), Tatjana Babrauskiene (European Economic and Social Committee), Lucie Susova (SOLIDAR and Lifelong Learning Platform) and Sylvia Liuti (FORMA.Azione). They agreed on the need of raising awareness about the importance of adult education among the population, and the need of a paradigm shift in what Manuela Geleng called a "learning crisis."
Useful links