Go back
EARLALL Annual Conference 2021 in San Sebastian – Donostia
16/11/2021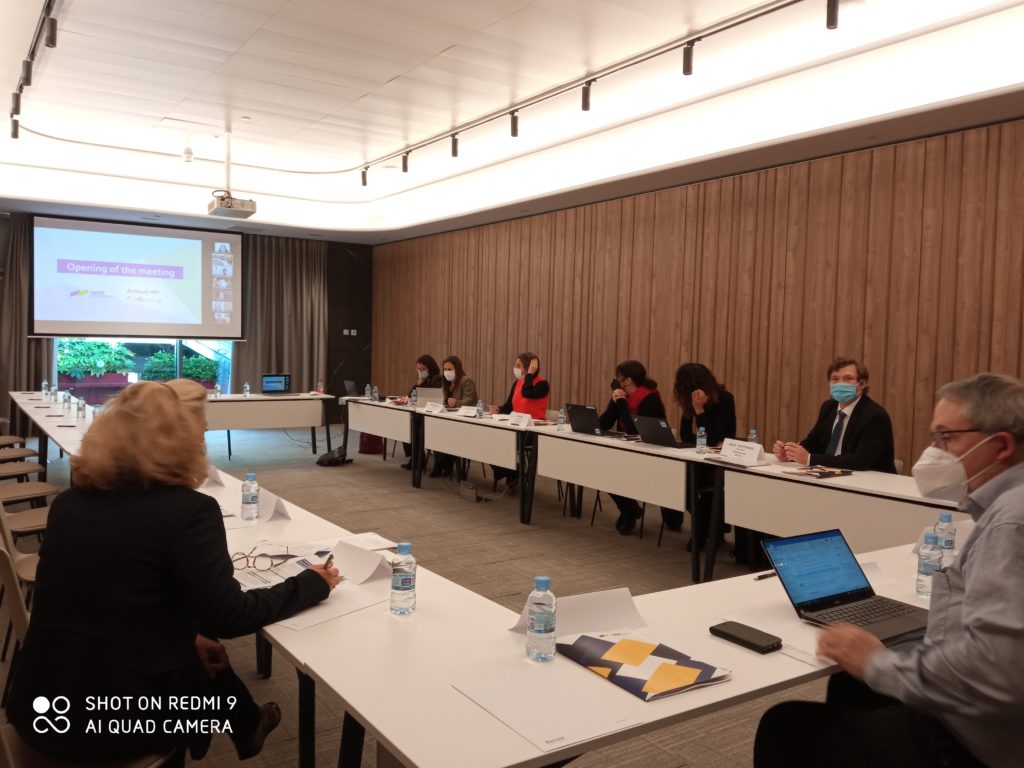 Under the Presidency of the Basque Country, EARLALL hosted its Annual Conference in San Sebastian – Donostia on 9 November 2021. Prior the association's General Assembly, a first Board meeting was organized online on 5 November 2021. Board members (Basque Country, Brittany, Tuscany, Baden-Württemberg and Catalonia) assessed the progress of the network along 2021 and agreed on the main lines for its work in 2022, which were ratified afterwards by the General Assembly. The Board members were also re-elected for another mandate.
On 9 November 2021 was held the General Assembly, were EARLALL members had the opportunity to join in presence in San Sebastian and online.
The main achievements of the network in 2021 included a strong cooperation with the European Institutions (European Commission, European Committee of the Regions and Cedefop) as long as strengthen collaborations with other European networks dealing with education and training (EAEA, EfVET, StartNet, Lifelong Learning Platform, etc). EARLALL worked in close cooperation with its members and working groups and developed several projects and events that took place throughout the year. Noelia Cantero, EARLALL Director, said: "EARLALL believes that regions and local authorities have a privileged role in designing and implementing strategies on lifelong learning since they are in direct contact with citizens, educational institutions and other stakeholders. The strength of EARLALL lies with its members."
Looking towards the future for the year 2022, and following the line of the European Commission, EARLALL will work on the following areas:
Skills at the core of the green and digital transition
Engaged regions and communities through lifelong learning
Vocational Education and Training (VET), skills ecosystems and quadruple helix
Adult learning and education (ALE) to build resilient regions
Young People at the Heart of the Recovery
All details about EARLALL's activities in 2021 and plans for 2022 are gathered in the Activity Report 2021 and work plan 2022.
EARLALL would like to wholeheartedly thank the Basque Government for kindly inviting its members to the General Assembly in San Sebastian and to the International VET Congress taking place afterwards on 10 – 11 November 2021.
Useful documents