Go back
EARLALL Position Paper on the Erasmus+ Post-2020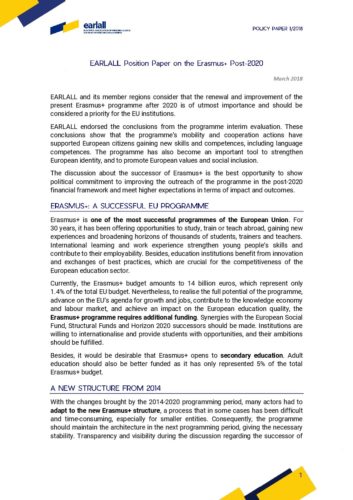 Download the document
EARLALL and its member regions consider that the renewal and improvement of the present Erasmus+ programme after 2020 is of utmost importance and should be considered a priority for the EU institutions.
EARLALL endorsed the conclusions from the programme interim evaluation. These conclusions show that the programme's mobility and cooperation actions have supported European citizens gaining new skills and competences, including language competences. The programme has also become an important tool to strengthen European identity, and to promote European values and social inclusion.
The discussion about the successor of Erasmus+ is the best opportunity to show political commitment to improving the outreach of the programme in the post-2020 financial framework and meet higher expectations in terms of impact and outcomes.