Go back
Digital Apprentices Mobility in the Automotive Sector: Final Conference
08/05/2023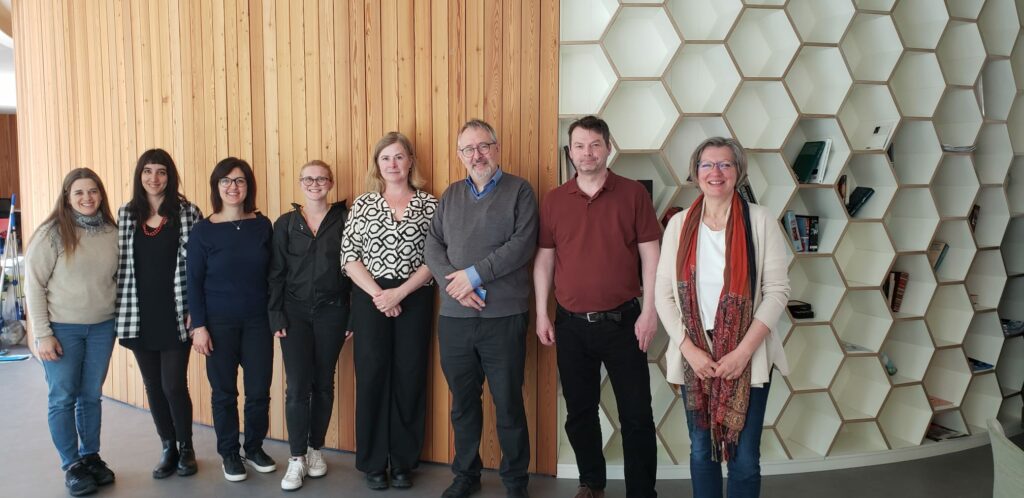 On May 2, 2023, the DAMAS – Digital Apprentices Mobility in the Automotive Sector – consortium held the final conference to mark the end of the two-year Erasmus+ project. The project aimed at testing virtual mobility in the automotive sector. It begun in the context of the COVID-19 pandemic, when developing virtual mobility has proven to be a key need in the Vocational Education and Training (VET) sector.
The final conference was hosted by Västra Götaland offices in the Nordic House, Brussels. It was opened by a speech by Åsa Petri, Senior Education Counsellor, Swedish Representation in Brussels. She gave an overview of the outgoing Swedish Presidency priorities in digital education. She highlighted that during the European Year of Skills in particular, it has become clear that we need innovation to really work on the ground to improve digital skills. Moreover, she highlighted that we need to work for better environments that foster skills for the digital environment.
Following this, Anna Spechtenhauser, ASA Working Group on Regional Implementation Co-Leader, Stuttgart Region took the floor. She underlined how, with the growing interest and research in the state of affairs of skills for the digital transition in the automotive ecosystem, there is a lack in practical examples of how to put this research into practice. In particular, she highlighted the need to train teachers in delivering skills for the future in this sector. Furthermore, she pointed to the importance of interregional learning and exchange in the field of skills for the automotive ecosystem, as many initiatives are happening at the regional level, but are not known outside of the local context.
With this backdrop, EARLALL presented the DAMAS project as "a project that relies strongly on the diversity of the regions involved in the project and the expertise of each partner". The outputs of the project were outlined, including the: state of affairs of digital mobilities survey; guidelines on blended or fully virtual tools and mobility; online moodle and curriculum. You can find the presentation from the final conference here with further information on each of the outputs.
Finally, Charline Van Osselaer and Dirk Goyvaerts from Diagnose Car presented the application EV'NAR – Extended Reality to teach students how to manufacture vehicles using the HoloLens device. They included a live demonstration of the beta version of their application. The technology is an example of how digital tools can assist in virtual mobilities in the sector. The final version of the application should be available in the autumn of 2023.
The conference was wrapped up by project lead, Borås Municipality – Adult Education. The project was run in consortium with the Government of Catalonia; GO! Education of the Flemish Community; Training2000 ; BBQ Bildung und Berufliche Qualifizierung gGmbH and EARLALL.