Go back
'Bright Young Minds' highlighted at the 5th Education Summit
02/12/2022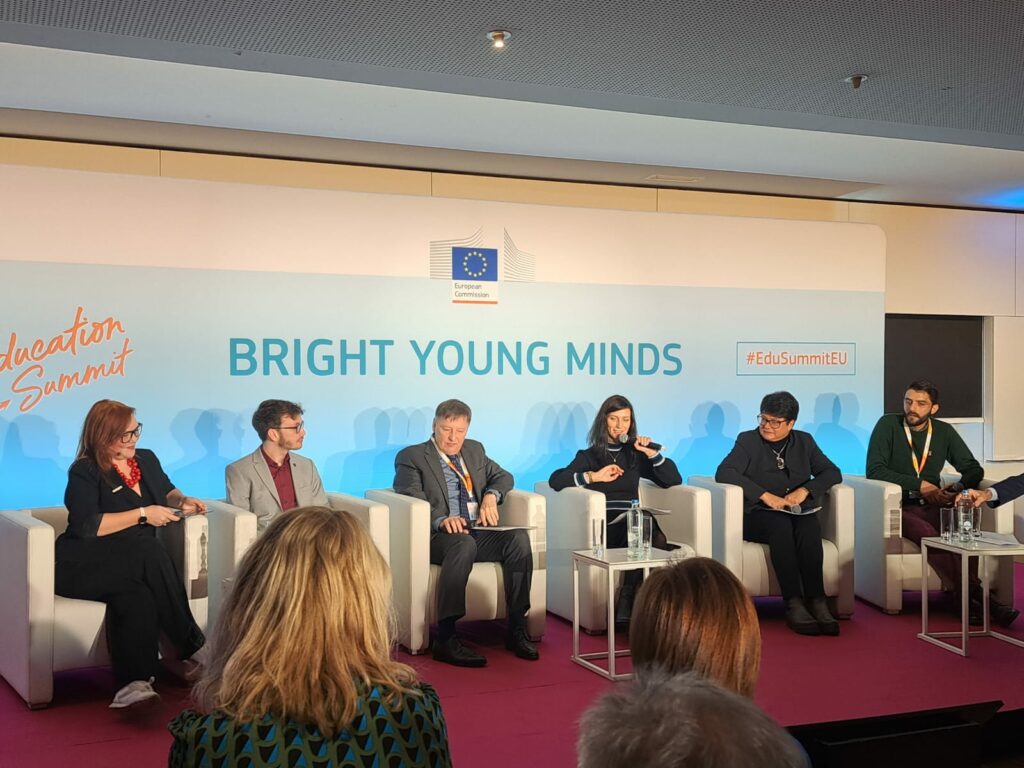 On December 01 2022, the European Commission organised this year's Fifth European Education Summit centred around 'Bright Young Minds'. The event focused on discussing how European education and training systems can adapt to allow young people to develop the skills and competencies they need to thrive and innovate.
EARLALL was invited to participate in the high-level event which annually gathers representatives from all education and training sectors, including EU member states' ministers of education and experts from international organisations. It is a brilliant occasion to get updates from the EC policy developments in the area and to learn examples of best practices from the grassroots level, as it was highlighted by European Commissioner for Innovation, Research, Culture, Education and Youth, Marija Gabriel in her opening speech.
Commissioner Gabriel reported that, halfway through the implementation of the European Education Area by 2025, the EC can already announce that progress has been made in the benchmarks regarding early school leaving and participation in tertiary and early care education. There are still some challenges to deal with:
1. The aftermath of the pandemic;
2. Equity in education;
3. Boost digital education;
4. Promote gender-balanced education, especially STEAM subjects for female learners.
She added that the 2022 European Year of Youth should be a recognition of the efforts of the younger generation of Europeans. Together with the Member States and through the recovery and resilience plans, the EC should guarantee that enough budget is committed to education and training.
Mrs Themis Christophidou, Director General for Education, Youth, Sport and Culture at the European Commission (DG EAC) also announced the publication of the progress report on the European Education Area together with the Education and Training Monitor in early 2023.