The YESpecialists project, led by Vestland County Council (Norway) and co-funded by the Erasmus+ programme of the European Union, was officially kicked-off at a two-day conference held on 22 October and 9 November 2020. The Youth Entrepreneurial Spirit Specialists project aims at building local and regional ecosystems that foster youth entrepreneurship in rural areas by having local stakeholders joining forces: regional/local authorities, education centres, businesses, youth organisations and civil society. Project parters that are joining this innovative initiative are Tuscany Region (Italy), the Autonomous Province of Trento (Italy), Varaždin County (Croatia), Ringkøbing Skjern Municipality (Denmark), and the Principality of Asturias (Spain).
The kick-off conference introduced key topics that will be touched upon during the project, gathering experts on different aspects in relation to youth entrepreneurship and rural development. The first day focused on good practices of entrepreneurship education in rural Europe, featuring examples of best practices from the project partner regions. The conference was opened by Mette Nora Saetre, Head of Urban and Rural Business Development at Vestand County Council, who introduced participants to Vestland, a region with a "wide variety of industries, mainly ocean-oriented," and Barbara Harterink, YESpecialists project coordinator (Vestland County Council).
Regional good practices followed. Iván Diego, from Valnalón, entrepreneurship agency from the Principality of Asturias, introduced Asturias' strategy to boost entrepreneurship, based on three strategic axes: entrepreneurial culture and talent, start-up support, and impact & dissemination. Then, Miriana Bucalossi, from Tuscany Region, presented how community cooperatives have contributed to the development of rural areas in the region, and Emil Sloth Sig, Volunteer Coordinator at Ringkøbing Skjern Municipality, focused on the promotion of youth volunteering and its benefits for the community and individuals. Lastly, the case of Varaždin was introduced by  Petra Županić, who showcased how entrepreneurship education is organised at Ivanec High School, and Vestland's  best practices in Florø Upper Secondary School and Odda Upper Secondary School were presented by Geir T. Rønningen. 
Good practices in building local partnerships to foster youth entrepreneurial skills were showcased during the second day of the conference. The film creative center VANIMA's activities in Varaždin were highlighted by Hrvoje Selec, and the Clue to Inclusion project was introduced by Arthur Tøsdal (Årstad Upper Secondary School, Vestland), which sucessfuly transferred non-formal education methods into formal education. With regard to best practices in Ringkøbing-Skjern, Michele Lykke (startup consultant) presented the activity of Ringkøbing Skjern Erhvervsråd, the business council in the municipality, and Emil Sloth Sig (volunteer coordinator) showcased how youth inclusion in voluntary work is achieved in the area. Key actions in Tuscany were highlighted by Miriana Bucalossi, who introduced the region's support to smart villages and co-working spaces. The research perspective was added by Rita Agdal, from the West Norway University of Applied Sciences, who explained the Asset Based Community Development (ABCD) method for community building.
Project partners are already working on their first work packages, identifying and mapping best practices across Europe to foster youth entrepreneurship in rural areas, and developing regional and local youth entrepreneurial skills ecosystems. The next transnational project meeting will take place in Asturias in spring 2021.
Presentations (day 1)
Presentations (day 2)
Useful links

EARLALL and Brittany Region hosted on 6 November the online conference "Resilience and Skills Matching in European Regions" on the occasion of the Stride4Stride project kick-off meeting and EARLALL Annual Conference 2020. Stride4Stride aims at exchanging best practices and finding new solutions in matching skills provision and labour market needs in 6 European regions.
Participants to the conference were welcomed by Tangi de Rochefort, Stride4Stride project coordinator and Project Manager for Innovation, Employment and Business at the Directorate for Employment and Lifelong Learning of Brittany Region. Then, a policy introduction by the OECD was followed by best practice presentations regarding how the COVID-19 outbreak affected skills matching strategies at regional level.
Jonathan Barr (Head of the Employment and Skills Unit, Local Employment, Skills, and Social Innovation Division, Centre for Entrepreneurship, SMEs, Regions, and Cities at OECD) introduced the role of local employment and economic recovery by presenting data from OECD countries. He stated that regional and local governments are on the frontlines of managing the crisis and its recovery on areas such as communications and awareness; social distancing measures; continuity of public services; workplace access and transport; support to vulnerable groups; and support to firms. Key findings also point at the city-rural gap, with cities having a greater share of occupations amenable to teleworking, and the acceleration of digitalisation and automation in many sectors.
Regional best practices followed. Rikardo Lamadrid (Director of Technology and Advanced Learning at the Basque Vice-Ministry for VET) introduced the Basque Vocational Education and Training Strategy within the educational system in the context of the pandemic, including also a strategy supporting the health sector and a strategy supporting Basque companies, particularly SMEs and MicroSMEs. In terms of internationalisation, support was provided at  the request from the Chilean Ministry of education and adaptations were also made within the European dimension, including information exchange via EARLALL. His presentation was followed by Tangi de Rochefort, who introduced the main challenges identified in Brittany: saving lifelong learning centers from bankruptcy, trying to make training restart fast, and preventing dropout. Among others, measures to tackle them included legal pathways for lifelong learning centres economic health, provision of an LMS Platform to help centers to organise distance training by distance, and a new communication strategy.
Maria Pascual (Head of Unit of International and Cooperation Projects for VET, Department of Education, Government of Catalonia) and Irma Núñez (Project manager of International and Cooperation Projects for VET, Department of Education, Government of Catalonia) introduced the key measures implemented in the Catalan education system to support VET centres. These included promoting new tools , digitalization and methodologies for teaching and learning (ImpulsFP); tools for online counselling (OrientFP); fostering digital project based learning (ActivaFP); planifying strategies to adapt skills provision to new labour market needs (FuturaFP); supporting and promoting DUAL professional training through a research team (EmpresaFP); and designing blended/virtual mobilities for students and teachers, as well as fostering best practice exchange (MobilitatFP).
Miriana Bucalossi (Head of the VET Policies and European Project Management Unit at Tuscany Region) and Silvia Duranti (Researcher at Istituto Regionale per la Programmazione Economia della Toscana, IRPET) presented the situation in Tuscany. Key findings include the fact that interaction between the teachers/trainers and the students was key and was facilitated thank to the virtual environment provided. Furthermore, in the commerce and retail sector, the companies hosting the trainees decided to transform most of the traineeships in proper employment contracts (e.g. big supermarket chains), and for traineeships that could take the shape of a distance experience, the Region elaborated guidelines to legally adapt them to the situation and make them 'safer', addresing the three stakeholders involved in any traineeship: company, trainee and the 'promoter' (usually, public employment services).
Nikolina Vlahek (Srednja strukovna škola Varaždin, Varaždin County) introduced the challenges and measures identified in Varaždin. Key challenges include the implementation of vocational practical classes, ensuring sufficient space in classrooms, lack of quality monitoring of online classes, limitations of distance learning, and practical work in direct contact with the customer for apprenticeships. Lastly, Kjell Helge Kleppestø (Senior Manager, Careeer Guidance Centers, Vestland County Council), and Jostein Eitrheim (GM Hardanger Council) presented how the situation was managed in Vestland, where the COVID-19 added to other challenges such as demographic shortages in rural areas (young people leaving areas such as Hardanger), which are being overcome by establishing a strong cooperation between education centres and businesses.
Presentations
Useful links
EARLALL hosted its Annual Conference 2020 online. The event took place on 5 November, split in two sessions: Board Meeting and General Assembly. During the morning session, Board members (Basque Country, Brittany, Tuscany, Baden-Württemberg and Catalonia) assessed the progress of the network along 2020 and agreed on the main lines for its work in 2021, which were ratified afterwards by the General Assembly.
Key highlights in 2020 included a strong cooperation with the European institutions (European Commission, European Parliament and Cedefop), the OECD and stakeholder organisations at European Level, as well as a solution-oriented approach in transnational project development. On another note, looking into the future, main EARLALL work areas for 2021 were agreed upon:
Lifelong greening: developing soft and hard green skills
Lifewide digitalisation: underpinning regional growth
Creativity, resilience & entrepreneurship: catalysing inclusion and youth empowerment
Vocational excellence & RIS3: consolidating regional skills ecosystems
Multilevel governance for the future of Europe: strengthening and empowering regions
EARLALL 20th anniversary: a strong, well-positioned network in the EU arena
All details about EARLALL's activities in 2020 and plans for 2021 are gathered in the Activity Plan 2020 and Work Plan 2021, available online soon.
Furthermore, the General Assembly welcomed three new members to the EARLALL network as associate partners: GO! Education of the Flemish Community, Adult Education Borås, and Movetia (Swiss national agency). In addition, a new report was launched (available online soon) gathering the experiences and measures by EARLALL Member Regions' education systems during the first wave of COVID-19 in spring 2020.
The Annual Conference events were closed on Friday, 6 November, with the "Resilience and Skills Matching in European Regions" conference, hosted in the context of the Stride4Stride project kick-off meeting.
Useful documents
On Wednesday, 14 October 2020, the Centres of Vocational Excellence worskhop was jointly organised by the European Commission's Joint Research Centre (JRC), DG EMPL, PEEP and EARLALL in the context of the European Week of Regions & Cities 2020. The event was aimed at analysing how platforms of centres of vocational excellence (CoVEs) contribute to create skills ecosystems that drive regional innovation, development and smart specialisation, along with social inclusion.
The workshop was opened by João Santos (European Commission, DG EMPL). He introduced the background in which the CoVEs initiative is being developed at the European Commission, ensuring that people have the necessary skills to support the green and digital transition, as well as to help recover the economy from the COVID-19 crisis. Key highlights outlined were the new Skills Agenda (July), the proposal for a Council Recommendation on Vocational Education & Training (VET) (July 2020), the Communication on the European Education Area (September 2020) and the European Digital Education Action Plan (September 2020).
Fernando Hervás (European Commission, JRC) introduced their support for the "embeddedness of CoVEs in the regional innovation ecosystems so they can contribute actively to the sustainable economic transformation agenda of the region," highlighting that "VET is at the core or regions' needs for reskilling and upskilling." His research introduction was complemented by the political views of MEP Eva Meydell (PPE), who introduced three key initiatives within the European Parliament (EP) to support skills: the position aiming at the extension of the scope of areas eligible for funding (youth funding and access to education) under the Technical Support Instrument, within the EP's ECON Committee; a paper on education within the EP's PPE group with emphasis on supporting dual education in VET, lifelong learning for all generations, and adult learning; and the European Education Alliance, jointly developed with MEP Victor Negrescu (S&D).
| | |
| --- | --- |
| MEP Eva Maydell | Iñigo Araiztegui (TKNIKA) |
Afterwards, current projects of CoVE platforms were presented during world café group meetings (see table below). Participants were divided into 5 groups, during which the different CoVE pilot initiatives funded by the European Commission in 2019 and 2020 were introduced. Noelia Cantero, EARLALL Director,  moderated one of the discussion groups, during which the DIHUB project was introduced by Helsinki Business College.
During other of the discussion groups, Iñigo Araiztegui, (TKNIKA, Basque VET Applied Research Centre), introduced the EXAM 4.0 project (Erasmus+, with the participation of EARLALL), underlining the importance of strategic partnering between regional actors. He explained the rationale behind the project, pointing at ageing population as a key challenge: "many workers are retiring and we're losing their experience, but there are also workers who need reskilling & upskilling and are not retiring any soon." He also highlighted the need to pay attention to the "human side" of technological development, focusing on human-oriented skills that will be needed in the future that the digital and green transition will render.
2019 call
2020 call (starting in November 2020)

GREENOVET (European VET Excellence Platform for Green Innovation)
European Centre of Vocational Excellence in Microelectronics
Three-level Centers of Professional Excellence: Qualification, Entrepreneurship and Innovation in the Green Economy
Alliance of Centres of Vocational Excellence in the Furniture and Wood Sector
Governance for Inclusive Vocational Excellence
European Platform for Urban Greening
Blue Region Initiatives for Developing Growth, Employability and Skills in the farming of finfish

For more information, click here.
Useful links
On 13 October 2020, EARLALL and the StartNet initiative by the Goethe Institut hosted a joint workshop in the context of the European Week of Regions & Cities to link inspiring regional practices with a European dimension in the fields of education and employment with current EU policy discussions regarding the MFF, the future of cohesion, educational, social and economic policies. The session and debate were moderated by Jan Wilker, StartNet project manager at Goethe Institut, and counted on a variety of views by the European Parliament (EU level), the University of Verona (academic perspective), the Principality of Asturias (regional level) and the City of Turku (local level). Key aspects from the presentations and the debate are presented below.
MEP Monica Semedo underlined that "cohesion means solidarity and support, as well as diversity," as "each region and city need different support." She pointed out that "everything is connected, especially education, social matters and employment," and highlighted the need of equal opportunities for everybody, since "life is not like a highway […]. People might need a second change, and they should get it." MEP Semedo highlighted the European Youth Guarantee as a key initiative to support the education and youth sectors, with a focus on social aspects beyond economic and statistical ones.
From an academic perspective, Marcella Milana, Associate Professor at the University of Verona, looked into social cohesion as a three-level concept, based on the individual, the community and social institutions. These three levels are interconnected and are interdependent. However, research lacks about the institutional one. She indicated that "individuals can only actively take part in the group if public laws, regulations, laws and values allow them to do so." She also introduced the ENLIVEN project (Horizon 2020) through which lifelong learning was researched.
| | | |
| --- | --- | --- |
|  MEP Monica Semedo | Matti Mäkelä | José M. Secades García |
Hands-on experience was provided by Matti Mäkelä, Head of the Project Management Office at the City of Turku, and José M. Secades García, Teacher & Head of Department, Caudal Adult Education Centre (Principality of Asturias). Mr. Mäkelä introduced the STEAM Turku project, aimed at promoting the science and technology path in school and secondary education, as well as Vocational Education and Training (VET). The need for such a project came from the challenge of talent attraction in the field of technology in the Turku area, and builds on three main pillars: participation, openess and innovativeness.
On another note, focusing on adult education, Mr. Secades presented the Key Competences Programme in the region of Asturias, which faces a challenge of depopulation and decrease of the labour force. A need for education programmes that lead to a higher level of social cohesion has been identified in the region, and the Key Competences Programme aims at bridging that gap through the action of adult education centres.
Presentations
Useful links
EARLALL joined forces with Porto Business School to host a joint event on the occasion of the European Week of Regions and Cities 2020. An online workshop held on 6 October introduced strategies for multi-stakeholder cooperation in fostering higher education institutions' (HEI) and vocational education and training's (VET) engagement with regional development, and vice-versa. Presentations by representatives from Porto Business School, Barcelona Chamber of Commerce, ESOZ Chomutov and the University of Macerata were followed by a paneltr discussion.
Participants were welcomed by Rui Coutinho, Executive Director, Innovation & Growth, Porto Business School. He introduced UCITYLAB, Univercity Action Lab, a project aimed at linking European universities with their urban stakeholders to jointly address societal challenges. This goal shall be achieved by developing social and environmental responsibility, innovative mindset and social entrepreneurship skills among university students through the provision of tools, knowledge and skills. He underlined the importance of the quadruple helix (academia, government, civil society, business) in accelerating the transfer of research and innovation results to regional growth.
Afterwards, the KEYMOB project was introduced by Josep Francí, Director of Territory and Professional Qualification, Barcelona Chamber of Commerce. He highlighted that "regions and territorial authorities can make use of their capacity of intervention when recognising the skills acquired during a mobility period […] and certify the acquisition of those skills to make them relevant for [students'] careers." On the practical application of the KEYMOB project outcomes, Blanka Hvozdová, ESOZ Chomutov, explained how the KEYMOB guidebook (available soon) can be implemented from a VET centres' perspective, offering higher possibilities for employment; better cooperation between companies, centres and students; and better networking.
The last project introduced was Re-ACT: Self-reflection tools for Smart Universities Acting Regionally. Alessio Cavicchi, Professor at the University of Macerata, explained the experience of his institution and the Marche Region in fostering civic engagement at local and international level. He also illustrated the role of universities' engagement through other examples, such as the Wine Lab and the HEInnovate projects.
Lastly, a round table moderated by Maria Palladino, European Commission, DG EAC, allowed reflection on multi-actor cooperation and role of regions in education engagement. Workshop speakers were joined by Maria Pascual, Head of Unit of International and Cooperation Projects for VET, Department of Education of the Government of Catalonia, and Paulo Calçada, CEO, Associação Porto Digital.
| | |
| --- | --- |
| Rui Coutinho, Porto Business School | Josep Francí, Barcelona Chamber of Commerce |
Event presentations
Useful links

On 29 September 2020, the European Commission's European Alliance for Apprenticeships (EAfA) and the Committee of the Regions (CoR) organised an online workshop about the impact of COVID-19 on apprenticeships. The event counted with the support of the German Presidency of the Council of the EU and a strong involvement of EARLALL and the Basque Government (EARLALL Presidency). Regional best practices to support apprenticeship systems in the context of the pandemic were showcased, with the participation of two EARLALL Member Regions: Basque Country and Rhineland Palatinate.
Petra Jendrich, Head of Department 'Vocational Schools and Securing the Supply of Skilled Workers', Ministry for Education of Rhineland-Palatinate, introduced the effects of digitalization on Vocational Education and Training (VET). She reminded that, even if these are challenging times, the German Presidency is working "to ensure that in the framework of the European Education Area, learning mobility is increased, the recognition of education qualifications is facilitated and an umbrella for cooperation in VET is initiated."
Then, Virginia Raggi, Mayor of Rome, introduced the EAfA's cities' network, aimed at engaging the local perspective in promoting apprenticeships. She insisted on the importance of investing in reskilling and upskilling, offering new VET opportunities to workers who faced redudancy during the COVID-19 outbreak.
Rikardo Lamadrid, Director of Technology and Advanced Training, Department of Education, Basque Country provided a regional perspective and showcased lessons learnt during the pandemic outbreak. He introduced the measures established by the Basque VET system (FP Euskadi) and implemented by VET centres in the region. A key element was the support to the health sector, producing medical equipment such as facemasks and ventilators at the VET centres' facilities. On another note, support was provided to companies, and, more specifically, SMEs, so they could respond to trainees' needs. Regional partnerships and efficient communication channels were identified as main success factors.
| | |
| --- | --- |
| | |
The European perspective was finally introduced by Chiara Riondino, Head of Unit 'VET, Apprenticeships and Adult Learning', DG EMPL, European Commission. She highlighted the role of a renewed EAfA and its new targets, among which "mobilising local and regional authorities" is considered a key priority. On the Committee of the Regions' side, Csaba Borboly, CoR Member (Romania, EPP) assessed the role of the Skills Agenda for sustainable competitiveness.
A discussion among speakers followed about how education systems can support resilience at local and regional level. Lastly, Apostolos Tzitzikostas, President of the Committee of the Regions, provided some closing words and insisted on the importance of dialogue between the European Commission, Member States and regional authorities.
Useful links
On 28 September 2020, EARLALL and its Member Regions welcomed representatives from the European Commission at an online workshop during which key EU programmes to fund skills-related initiatives were introduced. Regional and local officers, VET and adult education school headmasters, and relevant stakeholders got first-hand information from the Commission about how they can participate in the upcoming programmes. Even if political negotiations about the EU's next financial period are still ongoing at the Council and the details are uncertain, the main characteristics of the programmes have been already been set out and were shared by Commission representatives. The session was moderated by Camilla Winter (Adult Education Borås) and introduced by Noelia Cantero (EARLALL Director), who reminded that "cooperation is more needed now than ever."
A general vision of the new Skills Agenda and the Council Recommendation on Vocational Education and Training (VET) was provided by Anna Barbieri (DG EMPL). The Skills Agenda's implementation will be articulated into 12 key actions distributed in four building blocks: joining forces, tools for lifelong learning, skilling for a job, and unlocking investment. She also introduced the Commission's vision for an inclusive, excellent and lifelong VET, and called for a strong commitment of stakeholders in achieving it. This will be done mainly through the upcoming Skills Pact, to be announced during the European Vocational Skills Week 2020 (9-13 November) and in which regions will play a key role.
Then, José Manuel Fernández (DG EAC) introduced the novelties of Erasmus+ programme for the 2021-2027 period from a policy point of view. Under a premise of evolution rather than revolution, the new Erasmus+ aims at being more inclusive, greener, more digital, simpler and forward-looking. Synergies with other EU programmes (ESF+, ERDF, Horizon Europe, etc.) will be encouraged, for example to scale up projects or top up funds. The programme will still be based on three main pillars, even if some changes are expected (for example, regarding mobility of school students): mobility, cooperation and policy development, along with the Jean Monnet actions. The programme guide is expected for the end of 2020.
On a more practical note, Michele Grombeer (EACEA) presented the Centres of Vocational Excellence initiative and its prospective calls under the new Erasmus+. This initiative is a pillar in the VET strategy and regional authorities will have a key role in it, with a big focus on regional smart specialisation strategies (RIS3), inclusion, and cooperation between education actors, the scientific community and businesses. Boosting innovation through cooperation and flow of knowledge among higher education and VET will be fostered under sector skills alliances, involving also the broad social economy environment, including research. More simplification is expected, although no major changes will be made to the programme.
| | |
| --- | --- |
| |   |
Lyubomira Derelieva (DG EMPL) gave an overview of REACT EU and ESF+ (European Social Fund Plus). The ESF+ will work under three main principles: shared management between the Commission and Member States, a partnership with civil society and social partners, and co-financing. The specific objectives (11) of the fund for the next seven years include education and training as a key area, with a focus on improving education and training systems, equal access, and lifelong learning and skills anticipation, covering the entire education and training cycle with support both to people and reforms. On another note, REACT EU will provide 58.3 blln EUR of additional funds for the ESF+, ERDF (European Regional Development Fund) and FEAD (Fund for European Aid to the most Deprived) to foster crisis repair in the context of COVID-19.
Lastly, Anne Bajart (DG CONNECT) introduced digital education and learning in Europe. She presented the main actions of the Commission in response to the COVID-19 pandemic, including online platforms and disinformation, and skills, collaborative working and creativity. Then, she presented some examples of good practices, such as Horizon 2020 projects DEL4ALL, dealing with digital enhanced learning, and IMPACT EdTech, providing help to education technology start-ups.
Useful links
On Thursday, 3 September 2020, EXAM 4.0 (Excellence in Advanced Manufacturing 4.0) project partners met online to hold an official partner meeting of this pilot vocational excellence project, co-funded by the Erasmus+ programme under key action 2 (KA2) and led by TKNIKA, the Basque VET Applied Research Centre. Regular online meetings held in spring and summer allowed shaping up task distribution and discussing project management aspects, leading to this partner meeting during which the work so far was assessed by all project partners and next steps were agreed upon.
EXAM 4.0 partners have been working this year on the Learning Dialogues strand of the project, led by Duale Hochschule Baden-Württemberg (DHBW). This strand is aimed at analysing the state of art in the advanced manufacturing (AM) sector and its links to vocational education and training (VET), as well as producing a methodology that allows AM skills anticipation. A report is expected to be released in the last quarter of 2020, gathering the results of national surveys that have been carried out in the context of the project, as well as use cases and forecasting methods.
On another note, the Advanced Manufacturing 4.0 workshop design phase has already started, under the leadership of Curt Nicolin High School. This project strand aims at identifying the requirements that a VET centre must fulfil to be able to provide students with skills relevant for the AM Sector, focusing on emergent needs.
The EXAM 4.0 project will be introduced by the project coordinator, Iñigo Araiztegui, from TKNIKA, during a world café session organised by the European Commission's Joint Research Centre at the European Week of Regions & Cities, to take place online on 14 October 2020. The event will revolve around centres of vocational excellence and the pilot initiatives that have been funded by the Commission in the field. Registration is open until 27 September.
Useful links

The gap between acquired and sought-after competences is increasing, and there is a high demand for more flexible and higher-level competences and skills of individuals. The COVID-19 outbreak has brought in new challenges to the labour market, and this gap is widening even more. Therefore, in the framework of the BRIDGE+ project (funded by the Erasmus+ programme of the European Union), the participating municipalities, regions and partners are building up, testing and implementing new strategies of skills development at a regional level, supported by innovative technology.
A series of documents has already been published in the context of this project, coordinated by vhs Baden-Württemberg and with the participation of EARLALL, which is coming to an end in December 2020 after three years of intense work.
State-of-play
The starting point of Validation of Prior Learning (VPL) and Career Guidance (CG) is that initial training for a career no longer suffices. It is important to acknowledge that competences (knowledge, skills, attitude, aspirations) are constantly developing. In this context, a survey covering the state of play in national policies, framework conditions, main target groups and other general tendencies related to the use of competence balancing and skills management was carried out, gathering regional case studies.
Regional Skills Development Groups
The BRIDGE+ partners have developed the concept of Regional Skills Development Groups, as an instrument and an interactive platform to bring together and evaluate all existing information and insights on requirements and needs for knowledge, skills, competences for the world of work, for business, today and tomorrow. The Co-Co-Co principle (communication, cooperation, coordination) has been the base on which recommendations to start these regional skills development initiatives have been issued, including also pilot examples from the Basque Country (Spain), Jämtland (Sweden), Styria (Austria) and Baden-Württemberg (Germany).
Available here (2 documents)
Skills Supply and Management for SMEs
It is not common for SMEs to count on in-house Human Relations (HR) skills services. In order to support these companies, BRIDGE+ partner IUC Z-GROUP has implemented a development program from October 2019 to June 2020 in 5 Swedish companies, with the aim of creating a structure, a process in HR work, and also adding knowledge within the area of HR. Furthermore, a concept of company-based workshops and coaching sessions for SMEs has been developed with the aim to help them become aware of their short-, medium- and long-term human resource and skill needs.
Available here (2 documents)
Scenario for OLE training
A course has been designed for work/life guidance professionals so they can enrich their knowledge and develop competences in the following areas:
Coping with the impact of new technologies on their work delivering work/life guidance within companies.
Selecting and using new technology on processes, methods, and tools in their work.
Approaching companies and building up cooperation on work/life guidance.
Processes and methods linked to work/life guidance.
All documents are available on the BRIDGE+ project website (www.bridgeplusproject.com/useful-documents). For more information, visit www.bridgeplusproject.com.
*This article was originally published by EARLALL on EPALE:
https://epale.ec.europa.eu/en/blog/future-guidance-here-bridge-repository.
The BRIDGE+ project is co-funded by the Erasmus+ programme of the European Union. The European Commission's support for the production of this publication does not constitute an endorsement of the contents, which reflect the views only of the authors, and the Commission cannot be held responsible for any use which may be made of the information contained therein.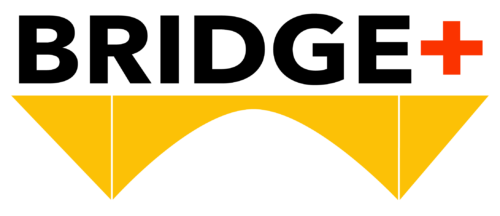 EARLALL hosted a first online workshop for its Member Regions on 25 June 2020 on the topic of vocational education and training (VET) and adult education systems for a resilient future, under the Building Resilient Skills Ecosystems for a Crisis-proof Future initiative. The event gathered experts from the European Commission, Cedefop and regional and local authorities in order to share their perspectives about the future of VET and Adult Education and Learning (ALE). The goal of the workshop was to help to build strategies for resilience based on peer-learning, risk-assessment and crisis prevention mechanisms.
The event was chaired by Camilla Winter, on behalf of Region Västra Götaland, and began with three presentations by regional and local representatives of EARLALL Member Regions: Catalonia, Västra Götaland (represented by Borås Municipality) and Baden-Württemberg. Maria Pascual, Head of Unit of International and Cooperation Projects for VET at the Department of Education of the Government of Catalonia, introduced the main challenges faced by the region during the COVID-19 outbreak, as  well as some solutions implemented, such as moving events and training courses to an online environment to keep spirits high among teachers and staff, and providing a personal support service for them.
Then, Tina Arekvist Lundell, Head of Adult Education Borås, explained how many measures implemented had meant an involuntary experiment from which lessons have been learnt, such as the improvement in participation rates in digital environments (keeping learning outcomes equal), while some challenges have also arised, such as inequalities due to the lack of Internet connection at home. Her presentation was followed by Rolf Ackermann, Referee at Baden-Württemberg's Ministry of Culture, Youth and Sport, who showed how the investments made in the past by the region in digital platforms had proven to be essential in the outbreak of COVID-19. Nevertheless, the pandemic has also proven that improvements are needed, also in terms of digital skills. Lastly, Andrea Bernert-Bürkle, Head of EU Projects at vhs Baden-Württemberg, showcased how initiatives that had already begun in the past, like the BRIDGE+ project (co-funded by the Erasmus+ programme of the European Union), have proven to be more relevant than ever in the context of the pandemic.
Maria Pascual, Head of Unit, Department of Education of the Government of Catalonia
Tina Arekvist Lundell, Head of Adult Education Borås
Kjerstin Torpmann-Hagen, Policy Officer at European Commission's DG EMPL
Regional case presentations were followed by the views of the European Commission and Cedefop. Kjerstin Torpmann-Hagen, Policy Officer at European Commission's DG EMPL (VET, Apprenticeships and Adult Learning Unit), introduced some of the Commission's measures to support the VET and apprenticeships sector, including a survey launched in March to gather best practices. She also highlighted the value of the European Alliance for Apprenticeships (EAfA), the European Vocational Skills Week and the VET Excellence Awards. On another note, Antonio Ranieri, Head of Unit at Cedefop, presented the results of the Skills Forecast 2020, which are subject to great uncertainty in the short term due to the pandemic; nevertheless, many ideas remain valid, such as the trend towards a labour market polarisation between highly-skilled and lower-skilled workers, and the ageing of population. The solution to this challenges will be strongly linked to investing in reskilling and upskilling programmes for adults, as well as supporting a strong basic VET system.
Speakers agreed that some of the measures implemented had come to stay, and that a blended learning approach will characterise the way in which education and training systems will work in the years to come. A full report of the workshop has been made available by EARLALL, including the key points of each presentation, answers to some of the questions asked by participants during the event and links to best practices showcased.
Useful links
On 17 June, EARLALL Director, Noelia Cantero, jointly with EfVET Office Manager, Valentina Chanina, held an online meeting with the Cabinet of Commissioner for Jobs and Social Rights Nicolas Schmit. In particular, the responsible experts for Skills, apprenticeships and VET (Mr Nerlich and Ms Faber) together with Anna Barbieri from DG EMPL (Unit for VET, apprenticeships and adult learning) were present in the discussions. The main aim of the meeting was to discuss the joint position paper by EARLALL and EfVET on Skills for the Green Transition (Green Skills) that has raised a lot of interest among EU institutions and other stakeholders.
Following a short presentation on the two networks' structures and activities, and a brief background introduction to the paper, Noelia Cantero drew the attention of the Commissioner's Cabinet to the following specific issues where support from the EC could be reinforced in order to promote skills for the green transition:
Mainstreaming green skills as a core element of all relevant EU policies, instead of concentrating them exclusively in the education and training sectors. The upcoming Pact for Skills would be a good opportunity to highlight the importance of these skills. A good example is already provided by Directorate General in charge of Maritime affairs that includes a webpage on 'Skills and career development in the blue economy'.
Including references regarding performance in providing skills for the green transition in the European Semester Strategy. EU Member States are already requested to provide information about their progress on skills and environmental issues. It would be important to be specific and add references to green skills.
Skills for the green transition should be a key element when building the European Education Area and when revising later this year the successor instrument to the Education and Training 2020. Clear benchmarks and measures could be set so that organisations and public authorities have specific achievement indicators to work towards.
The EC could also promote the drafting of a European Competence Framework for skills for the green transition. This framework could be built around the experiences gained through the deliveries of the DigiComp, EntreComp and recently LifeComp frameworks.
There are many initiatives and projects taking place at local and regional level that could be leveraged and promoted across Europe if sufficient funding through programmes such as Horizon Europe, Erasmus+, ESF+, etc. is specifically available to support the acquisition of green skills.
Finally, EARLALL and EfVET express their willingness to count on the EC in supporting their ambition to continue gathering interest and experiences from different economic sectors and stakeholders and in setting up an informal Green Skills Platform that promotes an ongoing dialogue. EARLALL and EfVET reminded the participants that the organisations and their members are available to provide the EC with examples of best practices and to support the institution in the design and development of upcoming initiatives.
The EC welcomes the paper and the initiative led by both organisations. All items raised are on the EC agenda and have been promoted by  von der Leyen's Commission that believes in a Digital and Green new Europe. The dialogue will continue via DG EMPL that encourages EARLALL and EfVET to take up an active role in facilitating cooperation among stakeholders to face green skills challenges and to leave no one behind.
Regions, together with VET providers, are for the EC vital partners to engage with and involve in the discussions on skills initiatives to support Covid-19 recovery and the digital and ecological transitions. The upcoming months will be key for our organisations as many initiatives, including the future EU programmes 2021-27, will be launched and they will set the pace for a greener Europe with greener-conscience citizens. EARLALL is proud to be playing a leading role in this process.