On Thursday, 3 September 2020, EXAM 4.0 (Excellence in Advanced Manufacturing 4.0) project partners met online to hold an official partner meeting of this pilot vocational excellence project, co-funded by the Erasmus+ programme under key action 2 (KA2) and led by TKNIKA, the Basque VET Applied Research Centre. Regular online meetings held in spring and summer allowed shaping up task distribution and discussing project management aspects, leading to this partner meeting during which the work so far was assessed by all project partners and next steps were agreed upon.
EXAM 4.0 partners have been working this year on the Learning Dialogues strand of the project, led by Duale Hochschule Baden-Württemberg (DHBW). This strand is aimed at analysing the state of art in the advanced manufacturing (AM) sector and its links to vocational education and training (VET), as well as producing a methodology that allows AM skills anticipation. A report is expected to be released in the last quarter of 2020, gathering the results of national surveys that have been carried out in the context of the project, as well as use cases and forecasting methods.
On another note, the Advanced Manufacturing 4.0 workshop design phase has already started, under the leadership of Curt Nicolin High School. This project strand aims at identifying the requirements that a VET centre must fulfil to be able to provide students with skills relevant for the AM Sector, focusing on emergent needs.
The EXAM 4.0 project will be introduced by the project coordinator, Iñigo Araiztegui, from TKNIKA, during a world café session organised by the European Commission's Joint Research Centre at the European Week of Regions & Cities, to take place online on 14 October 2020. The event will revolve around centres of vocational excellence and the pilot initiatives that have been funded by the Commission in the field. Registration is open until 27 September.
Useful links

The gap between acquired and sought-after competences is increasing, and there is a high demand for more flexible and higher-level competences and skills of individuals. The COVID-19 outbreak has brought in new challenges to the labour market, and this gap is widening even more. Therefore, in the framework of the BRIDGE+ project (funded by the Erasmus+ programme of the European Union), the participating municipalities, regions and partners are building up, testing and implementing new strategies of skills development at a regional level, supported by innovative technology.
A series of documents has already been published in the context of this project, coordinated by vhs Baden-Württemberg and with the participation of EARLALL, which is coming to an end in December 2020 after three years of intense work.
State-of-play
The starting point of Validation of Prior Learning (VPL) and Career Guidance (CG) is that initial training for a career no longer suffices. It is important to acknowledge that competences (knowledge, skills, attitude, aspirations) are constantly developing. In this context, a survey covering the state of play in national policies, framework conditions, main target groups and other general tendencies related to the use of competence balancing and skills management was carried out, gathering regional case studies.
Regional Skills Development Groups
The BRIDGE+ partners have developed the concept of Regional Skills Development Groups, as an instrument and an interactive platform to bring together and evaluate all existing information and insights on requirements and needs for knowledge, skills, competences for the world of work, for business, today and tomorrow. The Co-Co-Co principle (communication, cooperation, coordination) has been the base on which recommendations to start these regional skills development initiatives have been issued, including also pilot examples from the Basque Country (Spain), Jämtland (Sweden), Styria (Austria) and Baden-Württemberg (Germany).
Available here (2 documents)
Skills Supply and Management for SMEs
It is not common for SMEs to count on in-house Human Relations (HR) skills services. In order to support these companies, BRIDGE+ partner IUC Z-GROUP has implemented a development program from October 2019 to June 2020 in 5 Swedish companies, with the aim of creating a structure, a process in HR work, and also adding knowledge within the area of HR. Furthermore, a concept of company-based workshops and coaching sessions for SMEs has been developed with the aim to help them become aware of their short-, medium- and long-term human resource and skill needs.
Available here (2 documents)
Scenario for OLE training
A course has been designed for work/life guidance professionals so they can enrich their knowledge and develop competences in the following areas:
Coping with the impact of new technologies on their work delivering work/life guidance within companies.
Selecting and using new technology on processes, methods, and tools in their work.
Approaching companies and building up cooperation on work/life guidance.
Processes and methods linked to work/life guidance.
All documents are available on the BRIDGE+ project website (www.bridgeplusproject.com/useful-documents). For more information, visit www.bridgeplusproject.com.
*This article was originally published by EARLALL on EPALE:
https://epale.ec.europa.eu/en/blog/future-guidance-here-bridge-repository.
The BRIDGE+ project is co-funded by the Erasmus+ programme of the European Union. The European Commission's support for the production of this publication does not constitute an endorsement of the contents, which reflect the views only of the authors, and the Commission cannot be held responsible for any use which may be made of the information contained therein.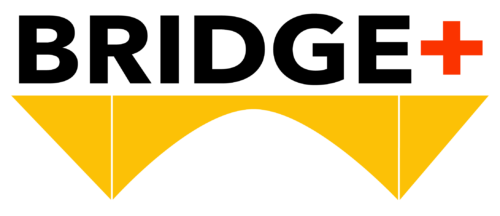 EARLALL hosted a first online workshop for its Member Regions on 25 June 2020 on the topic of vocational education and training (VET) and adult education systems for a resilient future, under the Building Resilient Skills Ecosystems for a Crisis-proof Future initiative. The event gathered experts from the European Commission, Cedefop and regional and local authorities in order to share their perspectives about the future of VET and Adult Education and Learning (ALE). The goal of the workshop was to help to build strategies for resilience based on peer-learning, risk-assessment and crisis prevention mechanisms.
The event was chaired by Camilla Winter, on behalf of Region Västra Götaland, and began with three presentations by regional and local representatives of EARLALL Member Regions: Catalonia, Västra Götaland (represented by Borås Municipality) and Baden-Württemberg. Maria Pascual, Head of Unit of International and Cooperation Projects for VET at the Department of Education of the Government of Catalonia, introduced the main challenges faced by the region during the COVID-19 outbreak, as  well as some solutions implemented, such as moving events and training courses to an online environment to keep spirits high among teachers and staff, and providing a personal support service for them.
Then, Tina Arekvist Lundell, Head of Adult Education Borås, explained how many measures implemented had meant an involuntary experiment from which lessons have been learnt, such as the improvement in participation rates in digital environments (keeping learning outcomes equal), while some challenges have also arised, such as inequalities due to the lack of Internet connection at home. Her presentation was followed by Rolf Ackermann, Referee at Baden-Württemberg's Ministry of Culture, Youth and Sport, who showed how the investments made in the past by the region in digital platforms had proven to be essential in the outbreak of COVID-19. Nevertheless, the pandemic has also proven that improvements are needed, also in terms of digital skills. Lastly, Andrea Bernert-Bürkle, Head of EU Projects at vhs Baden-Württemberg, showcased how initiatives that had already begun in the past, like the BRIDGE+ project (co-funded by the Erasmus+ programme of the European Union), have proven to be more relevant than ever in the context of the pandemic.
Maria Pascual, Head of Unit, Department of Education of the Government of Catalonia
Tina Arekvist Lundell, Head of Adult Education Borås
Kjerstin Torpmann-Hagen, Policy Officer at European Commission's DG EMPL
Regional case presentations were followed by the views of the European Commission and Cedefop. Kjerstin Torpmann-Hagen, Policy Officer at European Commission's DG EMPL (VET, Apprenticeships and Adult Learning Unit), introduced some of the Commission's measures to support the VET and apprenticeships sector, including a survey launched in March to gather best practices. She also highlighted the value of the European Alliance for Apprenticeships (EAfA), the European Vocational Skills Week and the VET Excellence Awards. On another note, Antonio Ranieri, Head of Unit at Cedefop, presented the results of the Skills Forecast 2020, which are subject to great uncertainty in the short term due to the pandemic; nevertheless, many ideas remain valid, such as the trend towards a labour market polarisation between highly-skilled and lower-skilled workers, and the ageing of population. The solution to this challenges will be strongly linked to investing in reskilling and upskilling programmes for adults, as well as supporting a strong basic VET system.
Speakers agreed that some of the measures implemented had come to stay, and that a blended learning approach will characterise the way in which education and training systems will work in the years to come. A full report of the workshop has been made available by EARLALL, including the key points of each presentation, answers to some of the questions asked by participants during the event and links to best practices showcased.
Useful links
On 17 June, EARLALL Director, Noelia Cantero, jointly with EfVET Office Manager, Valentina Chanina, held an online meeting with the Cabinet of Commissioner for Jobs and Social Rights Nicolas Schmit. In particular, the responsible experts for Skills, apprenticeships and VET (Mr Nerlich and Ms Faber) together with Anna Barbieri from DG EMPL (Unit for VET, apprenticeships and adult learning) were present in the discussions. The main aim of the meeting was to discuss the joint position paper by EARLALL and EfVET on Skills for the Green Transition (Green Skills) that has raised a lot of interest among EU institutions and other stakeholders.
Following a short presentation on the two networks' structures and activities, and a brief background introduction to the paper, Noelia Cantero drew the attention of the Commissioner's Cabinet to the following specific issues where support from the EC could be reinforced in order to promote skills for the green transition:
Mainstreaming green skills as a core element of all relevant EU policies, instead of concentrating them exclusively in the education and training sectors. The upcoming Pact for Skills would be a good opportunity to highlight the importance of these skills. A good example is already provided by Directorate General in charge of Maritime affairs that includes a webpage on 'Skills and career development in the blue economy'.
Including references regarding performance in providing skills for the green transition in the European Semester Strategy. EU Member States are already requested to provide information about their progress on skills and environmental issues. It would be important to be specific and add references to green skills.
Skills for the green transition should be a key element when building the European Education Area and when revising later this year the successor instrument to the Education and Training 2020. Clear benchmarks and measures could be set so that organisations and public authorities have specific achievement indicators to work towards.
The EC could also promote the drafting of a European Competence Framework for skills for the green transition. This framework could be built around the experiences gained through the deliveries of the DigiComp, EntreComp and recently LifeComp frameworks.
There are many initiatives and projects taking place at local and regional level that could be leveraged and promoted across Europe if sufficient funding through programmes such as Horizon Europe, Erasmus+, ESF+, etc. is specifically available to support the acquisition of green skills.
Finally, EARLALL and EfVET express their willingness to count on the EC in supporting their ambition to continue gathering interest and experiences from different economic sectors and stakeholders and in setting up an informal Green Skills Platform that promotes an ongoing dialogue. EARLALL and EfVET reminded the participants that the organisations and their members are available to provide the EC with examples of best practices and to support the institution in the design and development of upcoming initiatives.
The EC welcomes the paper and the initiative led by both organisations. All items raised are on the EC agenda and have been promoted by  von der Leyen's Commission that believes in a Digital and Green new Europe. The dialogue will continue via DG EMPL that encourages EARLALL and EfVET to take up an active role in facilitating cooperation among stakeholders to face green skills challenges and to leave no one behind.
Regions, together with VET providers, are for the EC vital partners to engage with and involve in the discussions on skills initiatives to support Covid-19 recovery and the digital and ecological transitions. The upcoming months will be key for our organisations as many initiatives, including the future EU programmes 2021-27, will be launched and they will set the pace for a greener Europe with greener-conscience citizens. EARLALL is proud to be playing a leading role in this process.
EARLALL has jointly signed a call to empower cities and regions in the Climate Pact and mobilise all actors towards decarbonisation, together with Eurelectric, EfVET, EUROCITIES, ERRIN, Energy Cities and ICLEI. Under the premise that the ongoing COVID-19 outbreak and its economic and societal impacts require to rethink the kind of economy that we wish to recover, the seven organisations encourage the European Commission and the European Parliament to swiftly design and implement the European Climate Pact, acknowledging the importance of its regional and local dimension.
Four key strands of work are proposed in order to achieve these ambitious goals:
Triggering concrete measures in cities and regions across Europe
Mobilising the whole society along the way towards climate neutrality
Building on existing initiatives
Ensuring a goal-driven Climate Pact
Two key elements to guarantee a successful implementation will be
A skilled workforce for a green industry, to be trained through a reskilling and upskilling effort that allows an efficient economic and industrial transition.
The promotion and wide acceptance of a green culture among the population, supported by education and training systems, in order to build green and resilient societies that support the transition towards a zero-net emission EU.
The full joint statement is available at Eurelectric's website.
TKNIKA, the Basque VET (Vocational Education & Training) Applied Research Centre hosted on 16 June 2020 an online conference on Centres of Vocational Excellence (CoVEs) gathering more than 1,700 participants from all over the world. The event counted on the participation of speakers from EU institutions and the five pilot initiatives of VET excellence platforms selected for funding in 2019 were showcased, including EXAM 4.0.
The day began with the introductory words of Mr. Jorge Arévalo, Basque Vice-Minister of VET, who reminded of the importance of rowing together in the uncertain and challenging circumstances of the COVID-19 pandemic. He pointed out that the 4th Industrial Revolution is still going on, even at a larger speed than before, and the future needs to be human centred to face such challenges. In this context, the Basque smart VET centres focus on intelligence, sustainability, and complexity, working in collaboration networks in order to provide high-performance training, strategic innovation and applied intelligence.
His speech was followed by the presentation of Mr. João Santos, Senior Expert at European Commission's (EC) DG EMPL, who further explained the concept of Centres of Vocational Excellence, which are supported by the Commission through policy, funding, and support services. Modernising VET and keeping it tightly connected to local realities is a key objective that can only be accomplished by having all actors involved, including authorities and policymakers, education and innovation centres, and the private sector.
This call for cooperation was shared by Mr. George Zisimos, Senior Officer at the European Training Foundation (ETF), who foresees systems of VET excellence as a next step for the CoVEs initiative, and Mr. John Edwards, Project Leader at EC's Joint Research Centre (JRC), who also reminded of the importance of linking smart specialisation strategies to human-centred policies and sustainable development goals (SDGs). The last speech on the institutional side was made by Ms. Michele Grombeer, Head of Sector at EC's Education, Audio-visual and Culture Executive Agency (EACEA), who provided a practical approach to EU funds for VET excellence and the pilot calls launched in 2019 (Erasmus+ KA2 Sector Skills Alliances) and 2020 (Erasmus+ KA3).
Mr. Jorge Arévalo
Mr. João Santos
Mr. George Zisimos
Mr. John Edwards
Ms. Michelle Grombeer
Dr. Shyamal Majumdar
Pilot projects of VET excellence
The second part of the conference consisted of presentations from all five pilot projects to build up platforms of centres of vocational excellence, which were selected for funding in 2019 by the European Commission. Five partnerships involving education institutions, the industry and other relevant actors are currently working to drive excellence in different VET sectors.
The EXAM 4.0 project (Excellence in Advanced Manufacturing), coordinated by TKNIKA and in which EARLALL is a partner, aims at driving innovation in the advanced manufacturing (AM) sector through two key actions: setting up the EXAM 4.0 hub, a European platform of excellent advanced manufacturing VET centres, and designing the EXAM 4.0 lab, a physical space where students can acquire relevant competences to work in 4.0 environments in the AM sector.
The DIHUB project (Digital Innovation Hub for Cloud Based Services), coordinated by Helsinki Business College (HBC), will develop a Digital Innovation Hub that will consist of a cluster of 5 interconnected nodes, allowing collaboration among VET students, education providers, and businesses.
The DEUS project (Open Design School), coordinated by Foundation Matera-Basilicata 2019, aims at co-creating a European-wide learning and training approach to design, critical thinking, and entrepreneurship, unlocking the potential of the cultural and creative sector.
The PoVE Water (Platform of Vocational Excellence), coordinated by CIV Water, is based on existing and emerging vocational competences and skills needs in the water sector to transform them through an excellence approach.
The TALENT JOURNEY project (Platform for CDS VET Excellence), coordinated by Šolski Centre Nova Gorica, focuses on the Internet of things (IoT) sector to narrow the skills gap in manufacturing.
The concluding remarks were made by Dr. Shyamal Majumdar, TVET Expert and Advisor, and former Head at UNESCO-UNEVOC. He explained how the COVID-19 outbreak has meant a three-fold crisis: health, learning and mindset. In this context, Technical Vocational Education and Training (TVET) must act as "a driver of social and applied innovation, a development vector for local and regional growth and as an initiator to create a culture of bottom-up innovation and excellence."
Useful links
European Commission's Directorate General for Communications Networks, Content and Technology (DG CONNECT) hosted a stakeholder workshop in Brussels on 3 and 4 March 2020. Experts from a wide range of domains, such as technology-enhanced learning (TEL), artificial intelligence (AI), pedagogics, and all fields of the education sector (formal, non-formal, informal), among others, gathered to discuss about the prospective European funds for digital education; namely, Horizon Europe and Digital Europe. EARLALL Secretariat took part in the discussions and contributed to the debate about linking local needs to the use of specific digital learning tools.
Representatives from the European Commission (DG CONNECT and DG EAC, Directorate General for Education and Culture) assessed the implementation of the Digital Education Action Plan (2018-2020), which focuses on primary, secondary and tertiary education, and anticipated the need of a lifelong learning approach for a new plan to be presented in the second term of 2020. This initiative is expected to cover a longer period (2021-2027) and to include reinforced funding measures. Main funding opportunities for the topic during the next funding period (multiannual financial framework 2021-2027) will be related to Horizon Europe and Digital Europe, in addition to Erasmus+. While Horizon Europe will focus on achieving a European Research Area, promoting innovation in all its possibilities, and specifically Digital Education under Pillar 2 ("Global challenges and competitiveness"), Digital Europe will seek to deploy and upscale best practices identified under Horizon Europe projects, with a more strategic orientation.
Some best practices from the latest funding period were showcased during the workshop, such as Horizon 2020 projects DEL4ALL, IMPACT EdTech, NEXT-LAB, STORIES and BEACONING, along with the educational tools that have been developed under the umbrella of EUROPEANA, a foundation established by the European Commission to foster the digitalisation of European cultural heritage. The EU Code Week was also introduced, involving grass-root level organisations and schools in the promotion of code learning and digital literacy at school level.
Then, open sessions followed to allow the exchange of ideas and input gathering for the future strategy. Teachers were at the centre of the debate, and key discussions tackled their role in digital education scenarios, their motivation to use technology and the added value that these innovations have for them, along with upskilling and engagement opportunities. Furthermore, the availability of resources, the autonomy and capacity of schools, attitudes (from parents, teachers, school communities, students, etc.) towards the use of technology for learning purposes, and sustainability were other topics under discussion during the event.
Key messages pointed at a transition "from digital ecosystems to a digital landscape", joining the dots to make digital education a transversal topic, and the need of focusing on the (adequate) use of technology rather than on technology itself as the true catalyser for innovation. On the other hand, raising awareness among the education community about all tools available to increase inclusion was the main challenge identified.
Useful links
The Erasmus+ KA2 VET (Vocational Education and Training) in Urban Centres project is coming to an end, and all the partners involved in it presented in Brussels the results and learning outcomes of their experience as an international partnership. The Norway House in the heart of the European quartier hosted the last partner meeting and the multiplier event "VET in Urban Centres | Brussels Breakfast" on 11 and 12 February 2020, respectively. The latter allowed the participation of different stakeholder representatives to show their views on the project outcomes and provide new insights for the future of multi-stakeholder involvement in urban planning with a strong commitment from the Vocational Education and Training (VET) sector.
Ms. Merete Mikkelsen (Director of the West Norway Office), welcomed all invited participants and speakers and remarked the importance of the visibility of activities at local level in the European arena. Her welcome remarks were followed by the introduction of project outputs by Mr. Per Nordmark (Project Coordinator from Vestland County Council): a) a local cooperation model for the development of sustainable of urban centres involving the VET sector; and b) an educational VET programme for the development of urban centres.
Afterwards, representatives from all participating regions in the project introduced the impact that "VET in Urban Centres" had had in their local communities: Ms. Cinta Arasa and Ms. Sara Casas (Barcelona Activa), Ms. Nataša Kristan Primšar (Šolski center Kranj), Ms. Mariarita Trampetti (E. Orfini VET school in Foligno, Umbria) and Ms. Vivian Kårbø (Nordhordland Næringslag). They offered different visions from the local public employment services to the VET centres, tackling also the role of companies.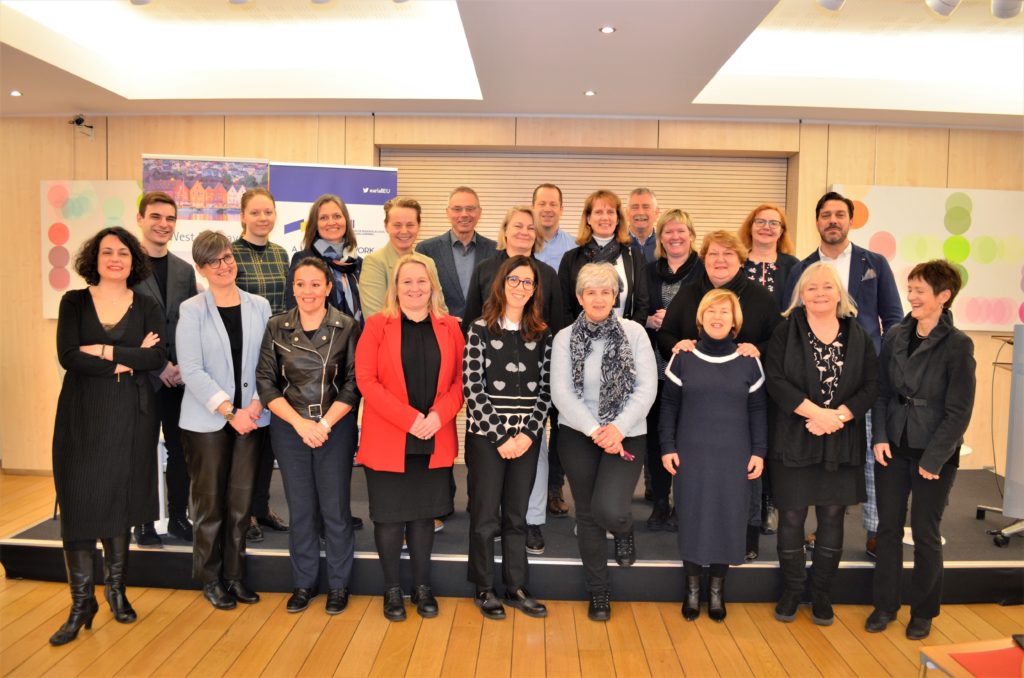 A panel of experts followed integrating the vision of the European institutions (European Commission and European Economic and Social Committee) and research bodies (Université Gustave Eiffel and Diku).
Mr. João Santos (Senior Expert, European Commission, Directorate General for Employment, Social Affairs, and Inclusion) presented the Centres of Vocational Excellence initiative and its connection to building skills ecosystems. Then, Mr. Norbert Schöbel (Team Leader for Policy in Action: VET and Adult learning Initiatives, European Commission, Directorate General for Employment, Social Affairs, and Inclusion) underlined the role of the European Alliance for Apprenticeships (EAfA), which "unites governments and key stakeholders with the aim of strengthening the quality, supply and overall image of apprenticeships across Europe" (source: European Commission) and the recent initiative of building a cities' network within it. On another note, Ms. Tatjana Babrauskienė (Workers' Group, European Economic and Social Committee) introduced the opinion "Sustainable funding for lifelong learning and development of skills, in the context of a shortage of skilled labour", which is being elaborated at the request of the Croatian Presidency of the Council.
From the universities' side, Mr. Antoine Frémont (Deputy Vice-president for Research, Université Gustave Eiffel) presented the European Urban Institute, an new institution that seeks to connect urban transformations with local realities and metropolitan regions. Lastly, Ms. Ragnhild Solvi Berg (Senior Adviser at Diku – Norwegian Agency for International Cooperation and Quality Enhancement in Higher Education) highlighted the role of international cooperation in local development, and introduced two success stories of projects led by Norwegian institutions: an exchange between four vocational schools and the VOLCANO project for the integration of third-country nationals.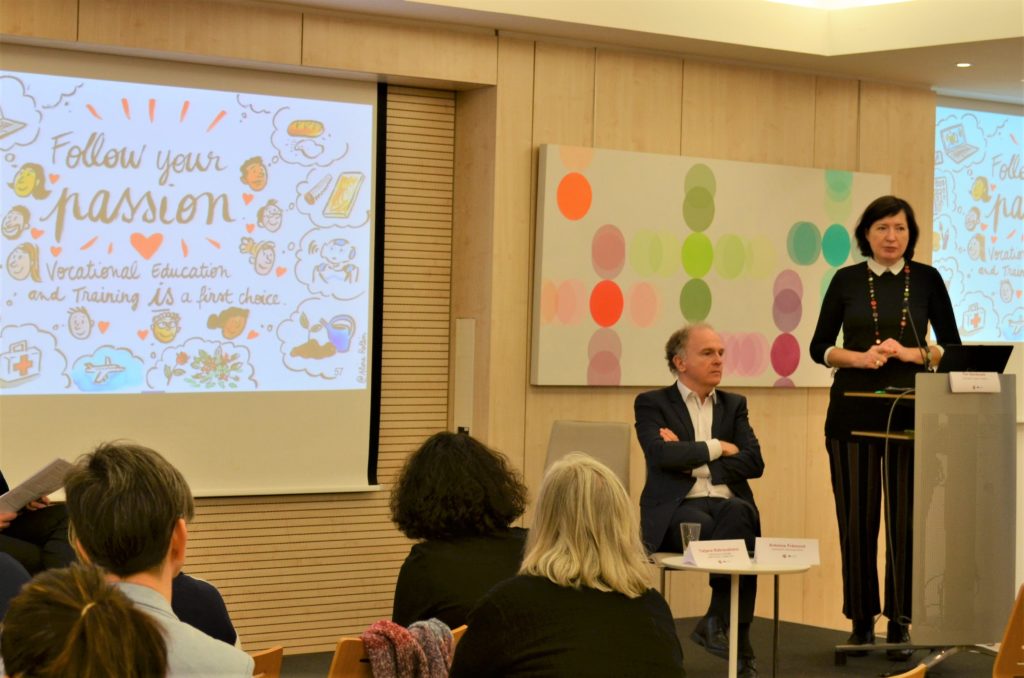 The day after (13 February), Mr. Per Nordmark, project coordinator, moderated a panel during the EAfA Get Together! event hosted by the European Commission in Brussels, during which he also had the chance to introduce the project to a variety of stakeholders, including companies, VET providers, regional and local authorities, and apprentice organisations.
Event presentations
Introduction to the project and partner presentations
Expert panel
Useful links
Photos courtesy of West Norway Office.

Jointly organised by the European Commission's DG EMPL and Joint Research Centre, the S3 Skills workshop was held at the European Institute of Innovation and Technology (EIT)'s facilities in Brussels on 30 January 2020 to discuss the link between vocational excellence and smart specialisation. The event was based on the notion of vocational excellence as a "new policy concept that aims to maximise the contribution of VET (including at higher level) to innovation and smart specialisation at local and regional level." Regional authorities (among which EARLALL Member Regions Basque Country, Brittany and Vestland), along with European agencies and institutions, such as the European Training Foundation, Cedefop, EACEA, and several directorate-generals of the European Commission (DG EMPL, DG GROW, DG REGIO), and international organisations (UNESCO-UNEVOC, OECD) were represented in the room.
On the institutional side, presentations were made by the European Commission (EC) about the concept of excellence and the European Vocational Skills Week. The Centres of Vocational Excellence initiative was presented by Mr. João Santos (Senior Expert at EC's DG EMPL), and the need of a skills revolution was underlined by Mr. André Richier (Principal Policy Officer at EC's DG GROW). This messages underpinned Ms. Dana-Carmen Bachmann's closing words (Head of Unit at EC's DG EMPL). On the supra-European level, Mr. Jonathan Barr (Head of Unit at OECD) offered key regional policy guidelines for a technological transition, including skills supply, support for workers, investment in new sources for growth and employment, and the creation of coordination and financing mechanisms. Furthermore, Ms. Soo Hyang Choi (Director of UNESCO-UNEVOC) stressed the importance of excellence, inclusion and innovation in technical vocational education and training (TVET).
Indeed, aligning vocational education and training (VET) provision with regional and local smart specialisation strategies was the key topic that threaded all discussions. Important challenges and opportunities, such as transitions, digitalisation, entrepreneurship and circular economy, were highlighted, and examples of best practices were introduced. Among them, Mr. Rikardo Lamadrid (Technology and Advanced Learning Director at the Basque Country's Regional Ministry for Education) presented the Basque VET strategy, with a strong social component and links with the local communities and the regional context.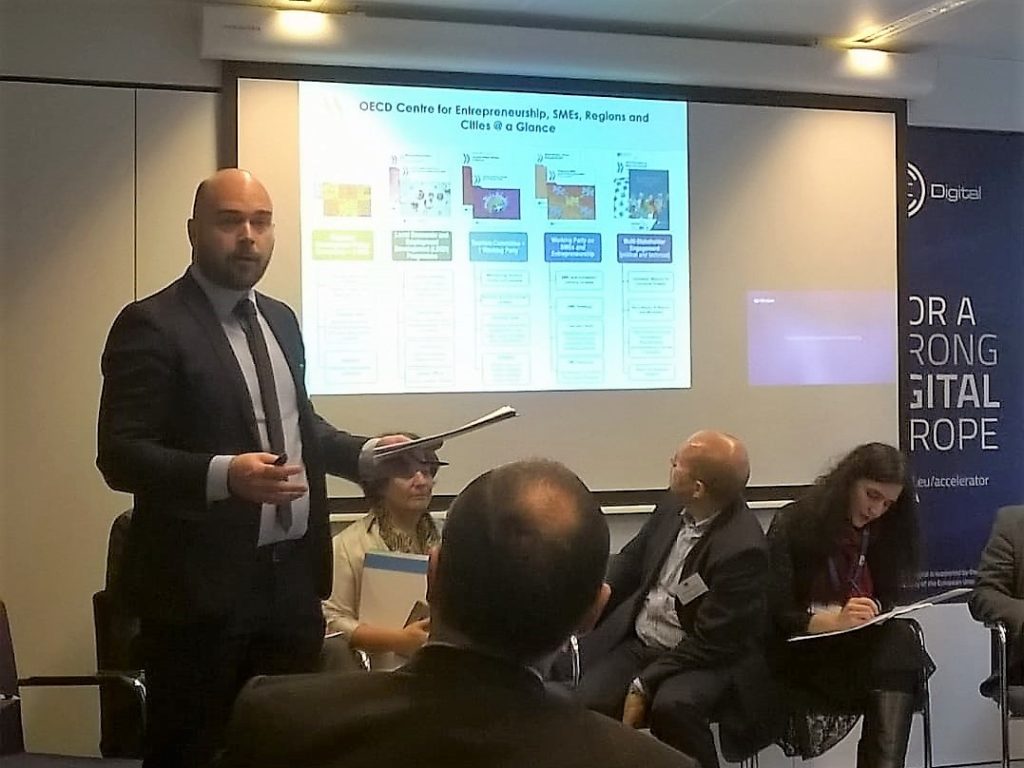 Useful links
The city of Antwerp (Belgium) hosted on 10-11 December 2019 the 15th edition of the Local Development Forum by the OECD, which allowed best practice sharing and innovative idea development for more than 300 international local development practitioners. EARLALL actively cooperated with the OECD in the design of the conference programme, and a delegation of EARLALL Member Region representatives took directly part at the different sessions that were held on a variety of topics in relation to skills and local job markets.
The conference was kicked off by Mr. Ulrik Knudsen (Deputy Secretary-General of the OECD) and Ms. Andriana Sukova (Deputy Director-General at European Commission's DG EMPL), who introduced the prospective European Action Plan for Social Economy to be developed by Commissioner for Employment and Social Rights Nicolas Schmit. Afterwards, The Missing Entrepreneurs 2019 publication was officially launched.
EARLALL was represented at specific discussions by Ms. María José Barriola ( Director for Biosciences and Sustainability, TKNIKA, Basque Country), Mr. Miquel Carrión (Department of Employment, Government of Catalonia) and Ms. Therese Ydrén (Project Manager, Unit for R&D and Education, Region Västra Götaland). The network counted also on the presence of Mr. Rikardo Lamadrid (Director General for New Technologies and Advanced Learning, Vice-Ministry of VET, Basque Country) and Ms. Noelia Cantero (EARLALL Business Manager).
Ms. Barriola took part in a workshop about creating local ecosystems for social innovation. She shared inspiring practices in the Basque VET sector to promote a better society, with humanity and solidarity principles at stake: "No one should be left behind." On the other hand, Ms. Ydrén introduced how third-country nationals are integrated in local labour markets in Västra Götaland, with the FIER project (funded by the European Union) as a flagship example of best practice. She acknowledged as key challenges information exchange possibilities (with GDPR being an obstacle for one-stop-shops) and the difficulties to scale up succesful initiatives. Last but not least, Mr. Carrión presented how lifelong learning is promoted in Catalonia. He highlighted as key responses to the silver economy debugging job-seekers databases and offering VET on demand, with the goal of upskilling adult learners.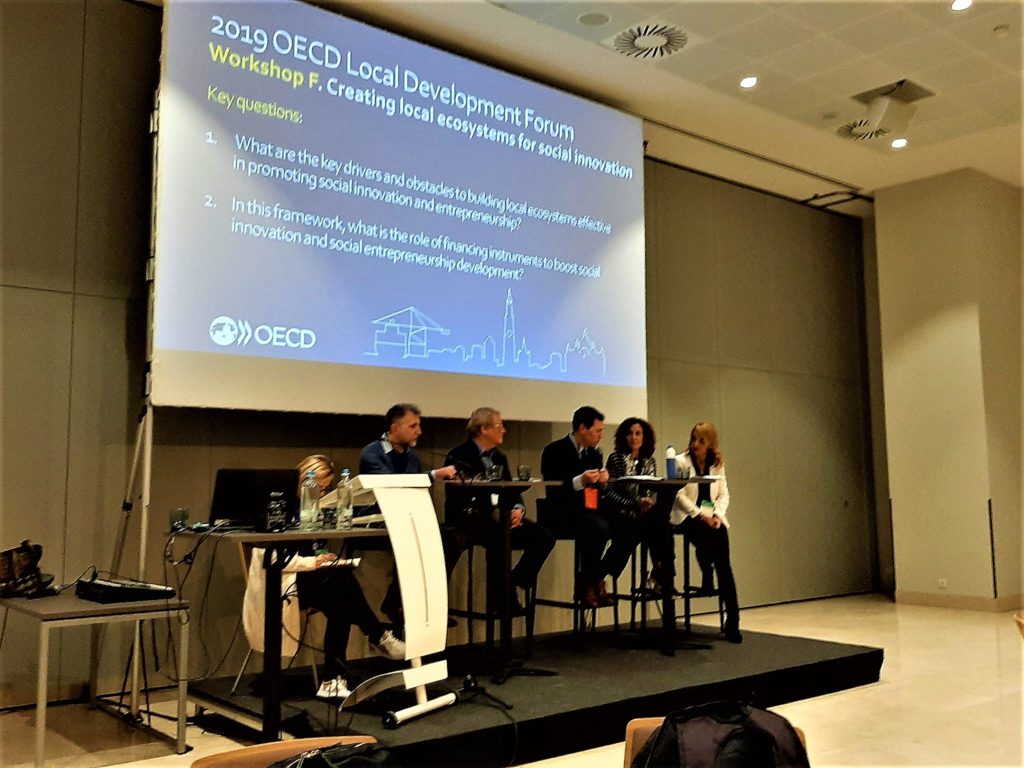 Useful links
---
"It is not just a matter of skills, we have to create a culture of green economy."

John Howarth, MEP
---
Between 2 and 6 December 2019, 17 events took place in Brussels under the umbrella of the Lifelong Learning Week, organised by the Lifelong Learning Platform. Multiple topics were on the table, such as global citizenship, green competences and inclusion, contributing to discussions about the overarching motto of the week: "Learning Democracy, Values and Participation." In the context of this initiative, EARLALL co-organised in cooperation with EfVET (European Forum of Technical and Vocational Education and Training) the event "Greencomp? Towards a new common framework of green competences" at the European Parliament on Wednesday, 4 December, and attended the presentation of the GRALE 4 report by UNESCO on Thursday, 5 December, at the Permanent Representation of Lower Saxony.
Greencomp? EARLALL and EfVET's event at the European Parliament
Hosted by MEP John Howarth, EARLALL and EfVET held a workshop at the European Parliament on 4 December to discuss the skills needed for a just green transition and the development a common framework of green competences. The event also counted on the participation of representatives from the European Commission (DG ENVIRONMENT), the European Economic and Social Committee, and the business sector. Participants were welcomed by Arja Krauchenberg (European Parents' Association and Lifelong Learning Platform).
The need of a just transition was highlighted by MEP John Howarth, who observed that Europe is late in understanding education as a lifelong learning process, a key aspect for the development of circular economy. In this sense, Noelia Cantero (EARLALL Business Manager) highlighted the urge for a European competence framework regarding climate change and sustainable development that establishes overarching standards for Member States, with a lifelong learning perspective.
The relationship between green skills and digitalisation was underlined by Jorn Verbeeck (Expert in Environment & Circular Economy at Agoria). He stated the need of inspiring examples to design new job profiles, since a "one-fits-all" solution will not serve, and called for more commitment from the macro level.
On another hand, Mark Watts (former MEP and director at LP Brussels) brought to the panel's attention the issue of skills gap in relation to the launch of the Green New Deal by the new European Commission. A horizontal perspective is needed, linking aspects such as ageing populations, political uncertainty, and social security challenges, which are all in need of a lifelong learning approach. In this sense Pavel Trantina (European Economic and Social Committee) pointed out that a mind shift is required towards the recognition of skills.
Joanna Drake (Deputy Director-General at the European Commission's DG ENVIRONMENT) touched upon the need of more implementation of existing EU regulations. The Green New Deal (to be presented on 11 December 2019 by Commissioner Ursula von der Leyen) should be also seen as a mindset with a long-term ambition as it is calls for a more coordinated policy. Regarding education for the green economy, Tatjana Babrauskienė (European Economic and Social Committee) showed her concerns about the role of mass media and public information.
The event was conceived as a first step towards a long-term vision and a joint work plan between EARLALL and EfVET for the development of a common framework of green competences.
UNESCO's GRALE 4 report presentation
On 5 December 2019, the Permanent Representation of Lower Saxony hosted the presentation of UNESCO's fourth Global Report on Adult Learning and Education (GRALE 4). This event was coorganised by the Lifelong Learning Platform and the European Association for the Education of Adults in partnership with UNESCO. The document was introduced by David Atchoarena (Director of UNESCO's Institute for Lifelong Learning), with the following key results:
Surveys conducted in 159 UNESCO Member States (out of 198).
In one third of the countries, only 5% of adults participate in adult education and learning.
The progress in policy and governance regarding adult education is insufficient.
Women participation in adult education programmes has raised but they take part to a lesser extent in those programmes related to labour-market integration. Therefore, disparities in education also contribute to disparities in the labour market.
Barriers for disadvantaged groups (older generations, rural areas, lower education attainment, people with functional diversity, migrants and refugees) remain.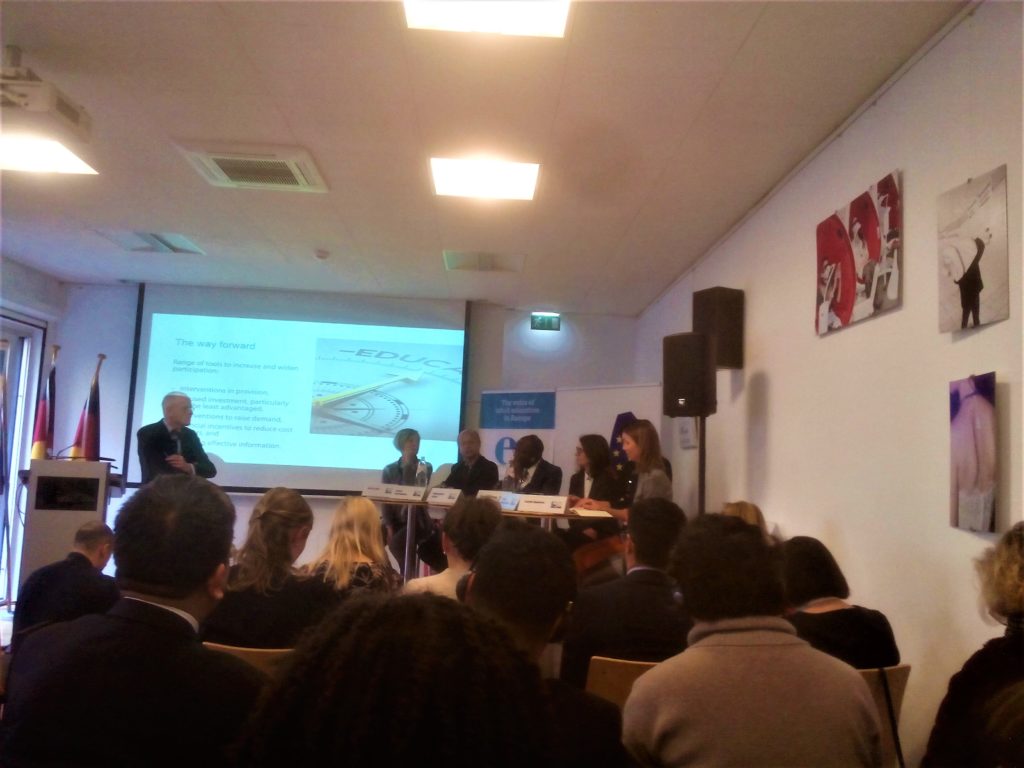 Mr. Atchoarena reminded that adult education does not look just to Sustainable Development Goal 4 (SDG4), but is key for a successful achievement of all 17 SDGs. This is why more investment is needed, along with an intersectoral approach.
The presentation was followed by a panel discussion featuring interventions by Mahougnon Kakpo (Benin's Minister for Secondary, Technical and Vocational Education and Training), Manuela Geleng (Director for Skills at European Commission's DG EMPL), Tatjana Babrauskiene (European Economic and Social Committee), Lucie Susova (SOLIDAR and Lifelong Learning Platform) and Sylvia Liuti (FORMA.Azione). They agreed on the need of raising awareness about the importance of adult education among the population, and the need of a paradigm shift in what Manuela Geleng called a "learning crisis."
Useful links
The Delegation of the Basque Country to the EU in Brussels hosted EARLALL Annual Conference 2019 on 19 and 20 November 2019. The meetings were kicked off by the final conference of the FIER project (funded by the EU and coordinated by Region Västra Götaland), which took place on Tuesday morning at the Flemish Ministry of Education — for more information, click here.
On 19 November afternoon, EARLALL Board met to assess the activities carried out by the organisation during 2019 and plan the work programme for 2020. EARLALL's activities for 2020 will be organised under six key thematic areas that will guide the network's Working Group initiatives:
Green skills for a green Europe
Skills Ecosystems and Vocational Excellence
Entrepreneurial spirit to tackle 21st century challenges
Fostering inclusive societies
Building regional capacity to attain a high level of participation in the new EU programmes post 2020
Promoting regional education systems internationally
All the information is gathered under EARLALL's Annual Report 2019 and Work Plan 2020, available here.
On Wednesday, the General Assembly met and the decisions taken by the Board were confirmed by all member regions. Furthermore, new statutes were approved, opening the network to potential associate partners who would like to strengthen their cooperation with EARLALL and its Member Regions. The General Assembly also elected unanimously a new board, composed of the Basque Country (Presidency), Brittany (Vice-presidency), Tuscany (Vice-presidency), Baden-Württemberg and Catalonia.
All Member Regions also approved the merging of the Lifelong Guidance and Ageing Societies working groups into a reinforced one under the coordination of Baden-Württemberg. Moreover, key achievements of the Integration working group were presented building on the results of the FIER project. In the afternoon, working group sessions were also organised during which key initiatives within the Mobility, Youth Policies and Skills & Labour Market working groups were discussed regarding youth entrepreneurship in rural areas and skills matching, among other topics.
Useful links