Go back
3rd YESpecialists transnational partners meeting hosted by Ringkøbing-Skjern municipality
03/11/2021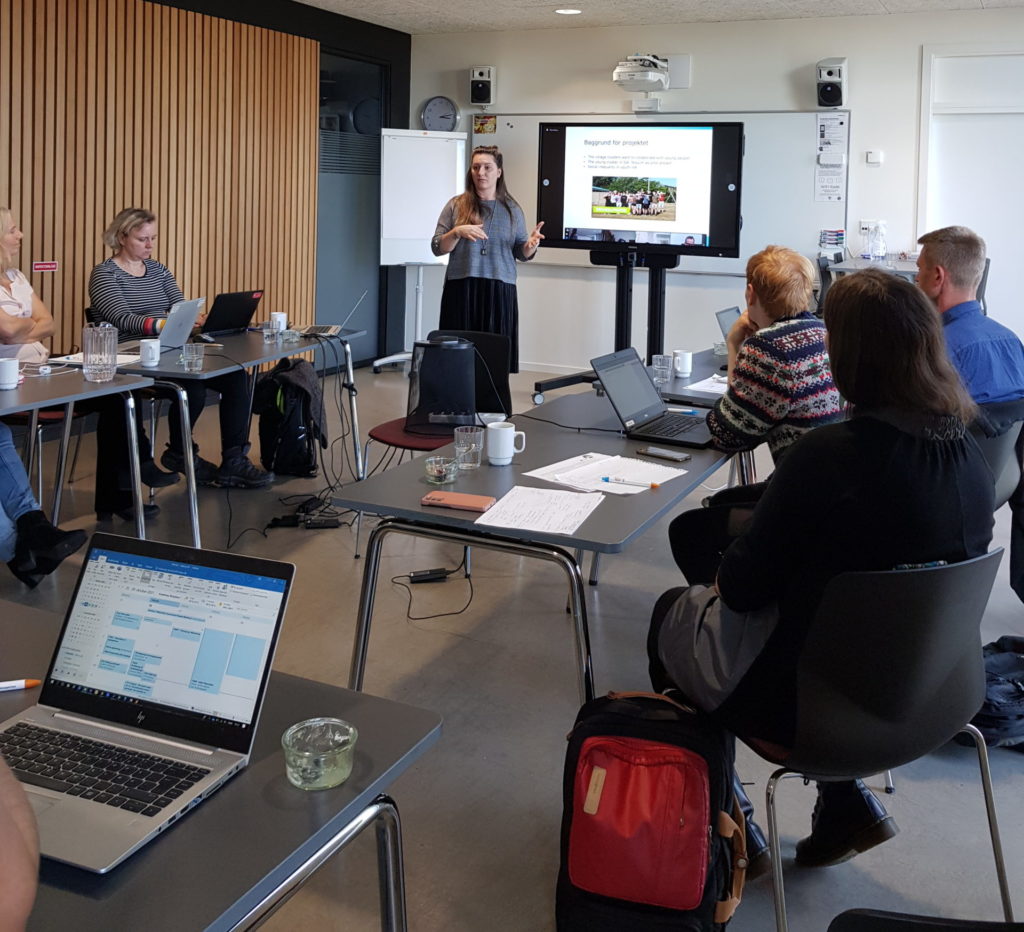 YESpecialists partners met in Ringkøbing-Skjern (Denmark) and online on 26 – 27 October 2021 for their third transnational partners meeting. The meeting was successfully held in a hybrid way as some partners' organisations still have restrictions to travel in place. During these two days, partner representatives discussed the project: its work in progress and further steps but also had the opportunity to discover local initiatives held in Ringkøbing-Skjern.
The first day of the meeting was mostly dedicated to internal discussions on the project. However, in the afternoon, Andreea Elena Oprea, Project Manager at DGI Vestjylland, presented some best practices in the region. She introduced the way DGI managed to create communities which encourage young people to join local sport associations through the concept of "village clusters". The aim of these villages is to strengthen the rural life by establishing a common organisation that coordinates the villages. Citizens are directly involved through dialogue meetings which enable them to collaborate with the municipality, so that the citizens and the municipality can jointly optimize the municipal service. DGI also wanted to involve young people in the village clusters, so they created the "young clusters", which involves young people from 15 to 25 years old. Young people can share their ideas and initiatives and be more involved in the local community.
During the second day, partners representatives present in Denmark visited the UCRS Vocational School in Skjern which was holding the UCRS Innovation Championships. Young students were presenting their innovative ideas and it was the occasion for partners to exchange views with them. Judges composed of teachers, local entrepreneurs and professionals had to vote for the idea they found the most interesting. In the afternoon, partners visited the "Yellow room", (GUL STUE in Danish), a youth organization based in the southern part of Ringkøbing-Skjern municipality. It is called this way because the room and all the items present in the room are painted in yellow. The room hosts different activities for young children and teenagers, which makes the rural area livelier. Partner were welcomed by two young people of 20 years old. They explained how they managed to renovate the yellow room, which was an old shop, with donations, help of volunteers and a good dose of willingness. Partners finished this day by visiting the small lighthouse in Hvide Sande and seeing the north sea.
The next meeting of the YESpecialists project is expected in Trentino in spring 2021.
Useful documents